KRAKÓW — The Armenian team emerged victorious at the European Pair Blitz Chess Championship, which took place in Kraków on Monday. The Polish team of Oliwia Kiołbasa and Jan-Krzysztof Duda placed fourth. The Championship was an accompanying competition to the 2023 European Games and one of the biggest chess events of the year in Poland.
The Armenian pair, women's tournament winner Elina Danielian and the open event runner-up Shant Sargsyan finished ahead of the teams from the Netherlands (Elina Roebers and Benjamin Bok) and Azerbaijan (Gunay Mammadzada and Shakhriyar Mamedyarov). The Polish duo tied for fourth place with Romania. They were followed in the standings by Spain, Israel and Ukraine.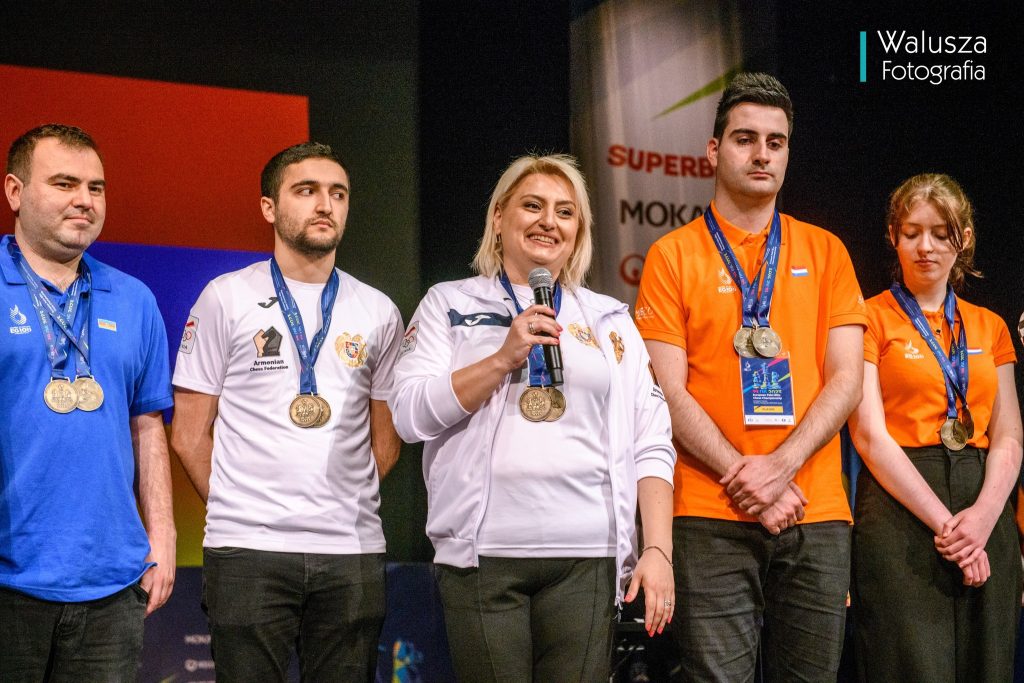 The tournament was a real success, as hundreds of chess enthusiasts filled the audience in the Kraków Opera House. Many of them were young aspiring chess players, who came to observe the champions.
"It is a great moment, not just for Polish chess, but for the game on the European and global scale, for the tournament to be associated with the European Games. We believe chess will one day become part of the Olympic family; since we have no doubt that chess is a sport and a very beautiful one. I am happy the event is taking place in Poland, as Polish chess is a part of the global elite. Poland loves the game; it is evident, and Jan-Krzysztof Duda is one of the faces of the 2023 European Games. Poland is a great chess nation, with competitors at a very high level," said Dana Reizniece-Ozola, the Deputy Chair of the FIDE Management board and the first vice-president of the European Chess Union. Both these bodies greatly contributed to the organization of the Championship in Kraków.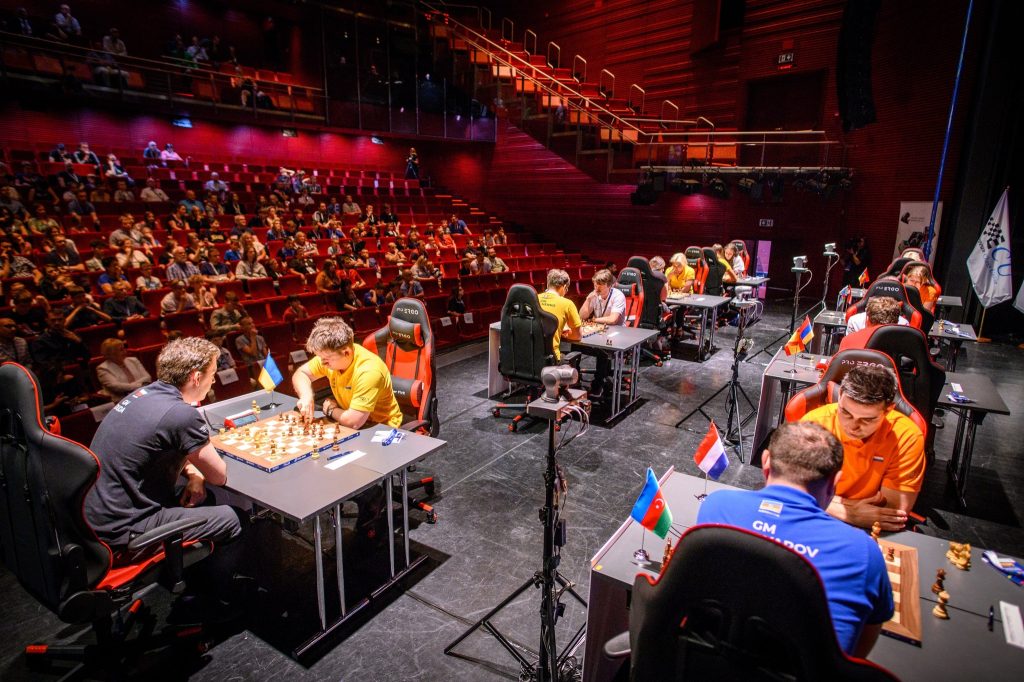 Łukasz Turlej, FIDE Secretary General, believes that holding the European Pair Blitz Championships as an accompanying event to the European Games is an excellent opportunity for the game.
"It is a big deal for chess, not just in Poland, but also globally, since the Games in Kraków is the biggest sport events in the world this year. The chess championship held in conjunction with the Games and starting them off is a great distinction and an opportunity. It is special for a chess player to be one of the ambassadors of the Games. Jan-Krzysztof Duda is highly regarded in Kraków. Here he is very popular, which is a source of great joy for the entire chess community," Turlej stated. The tournament's sponsors included Superbet, the Superbet Foundation and Mokate, all of which are strongly involved in promoting the royal game in Poland.