By ARAZ BEDROSS
Women have constantly played an essential role in the course of human civilization, starting from raising families to leading armies, women have always left untold footprints to history.
Armenian Women have always been a backbone to our society, the glue that sticks the nation together.
In Armenia, the role of a mother is very important, all beautiful and holy things are associated with the word "mother," for example mother church, mother language, mother Armenia, etc.
When you visit Yerevan, you cannot but be amazed by the Mother Armenia statue that can be seen from everywhere in Yerevan. The statue is truly magnificent and victoriously rises in Victory Park, holding a sword ready to attack and defend in case of any danger to Armenia. The statue is dated back to the 20th century, and it symbolizes peace, strength and strong will. It resembles the important values of Armenian Women.
As a nation of survivors, we have always faced many wars, gone through Genocide, and displacement. Armenian women never failed to show infinite bravery, nothing could break them, they have become mothers, sisters, grandmothers, made sure that the Armenian language, culture and values are carried with them. They have played a complex role of holding our society together, playing the role of fighters, diplomats, activists, journalists and more. They were never afraid of taking arms and fighting alongside their husbands and sons.
One example is Sose Mayrig (1868-1953) a legend, a mother of two sons, a fedayee who fought alongside her husband and sons.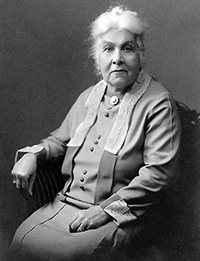 Diana Abgar (1859-1937) one of the first female diplomats, Diana was the first female ambassador that was sent by Armenia to Japan in 1919. She was appointed Consul General of the Republic of Armenia in Japan. In 1920, through Apgar's efforts, Japan became one of the first nations to recognize the independence of the Republic of Armenia. Diana was known as "the little Mother to the Nation. "Thanks to Diana's role, Armenia gave women the right to vote in 1919. What is interesting is that Diana Abgar talked about human rights and held a state office in a period when women didn't have suffrage in even the most developed countries.
The first Armenian newspaper for women, "Guitar" was established by Elbis Gesaratsian, the first Armenian female journalist (1830-1910). "Guitar" enabled Armenian women writers to express their views and discuss issues including women's rights, in a public forum read by both women and men.
Elizabeth Shahkhatouni (1911-2011), was the one and only aviation engineer and constructor in the USSR . She was the one who founded the largest laboratory for aviation security in Europe. Elizabeth published several scientific types of research and studies on the subject. During her career, she also received several awards and honors. Among them was the Lenin award in 1962.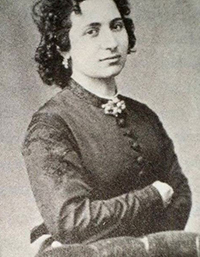 Srpuhi Dussap Vahanian (1840-1901), Srpouhi Dussap was an Armenian feminist writer and the first female Armenian novelist.
She was very concerned about the situation of the female peasantry of the Ottoman Empire. Dussap was certain that the society would not be able to advance and progress without the emancipation of women. Dussap is regarded today as a pioneer in addressing female inequality and the need for female education. She was an inspiration to other Armenian women writers and journalists.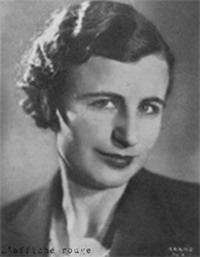 Meline Manouchian (1913-1989) Militant in the French Resistance and Political Activist.
She got elected as the head of the Armenian French Democratic Union in 1938 prior to the war starting in 1939 when the Nazis occupied Paris.
Meline then joined the French Resistance and started struggling for liberty. She was also responsible for disseminating information against the Nazis secretly. She was often posting flyers and political pamphlets on the walls of residential buildings and urging citizens to stand up against the occupation.
Alenoush Terian (1920-2011) graduated in physics from the University of Tehran in 1947. Alenoush became one of the founders of the Solar observatory of the Geophysics institute of Tehran university. She was righteously referred to the "Mother of Iranian Astrology," after all, Terian was Iran's first woman professor that is the first woman astrologist and astrophysicist of Iran. What is interesting is the fact that Alenoush Terian bequeathed her home to the Armenian community of New Julfa so that students without homes could reside there. She died in a nursing home.
Anna Ter- Vardanyan (1920-2011) Ter-Vardanyan was the first woman senior chief of the U.S. military and marine forces. She received this title in 1959 at the U.S. Naval War College in Newport, Rhode Island and became the first woman to serve in the armed forces as an E-9.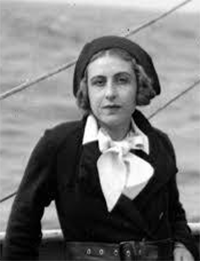 Anita Karagoshyan (1899-1997). Although Armenia is a landlocked country, it is the first in oceanography. Yes, you guessed it-the first woman oceanographer is an Armenian-French explorer and photographer Anita Conti (Anita Karagoshyan). In 1939, she traveled to the Arctic in a viking boat to fish for cod for three months. During the trip, she concluded that fishing too much in the ocean can lead to extremely heavy consequences.
In 1941-43, she traveled across Africa in her boat, improving the methods of fishing under the assignment of a French admiralty. She drew up maps and described new types of fish. The main goal of her study was to find resources for fish canals and provide for the troops and peaceful civilians in times of scarcity of food.
The article will be incomplete if we don't mention the resilient Women of Artsakh, who love their families deeply, fight constantly, brave yet fragile , suffer in silence and believe in their traditions. Women of Artsakh have been suffering painful consequences of war. They have lost their sons, husbands, fathers and brothers and yet stand up and show the world that they are made of stone.
With the recent blockage of the Lachin corridor by Azerbaijan, the only route connecting Armenia to Artsakh, our women have shown again that they can be our backbone. Surviving without gas and electricity, deprived from basic human needs, yet Armenian women wake up daily and help their husbands by baking, farming, nursing, cooking and supporting our soldiers, most importantly volunteering to demine at the regions affected by mines after the 2020 war.
The fact that the last war brought devastation, the first all-woman Armenian military unit says a lot about our females.
A nation that has strong women does not die and no genocide can threaten its existence. We owe it all to our admirable mayrigs and kuyrigs.