GENEVA — Iran's relations with Armenia are historical and in line with the interests of the entire region, Iranian Foreign Minister Hossein Amir-Abdollahian said during a meeting with Armenian Foreign Minister Ararat Mirzoyan in Geneva, within the framework of the high-level meeting of the 52nd session of the UN Human Rights Council IRNA reports.
"We've numerously said that the good relations between Tehran and Yerevan aren't detrimental to any country. We support the development of communication between all countries in the Caucasian region, however being against any geopolitical change in the region is our fundamental policy," the Iranian FM added.
FM Hossein Amir-Abdollahian added that Armenia and Iran have big potential for development of relations especially in the economic sector.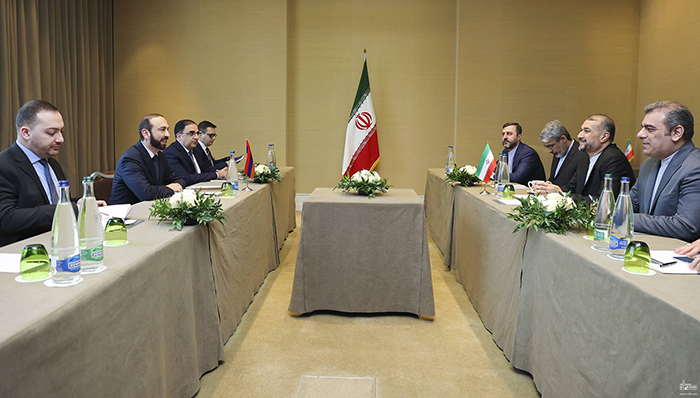 The foreign ministers discussed issues related to bilateral and multilateral partnership, the Armenian foreign ministry said in a read-out. Both sides were pleased to note the high level political dialogue between Armenia and Iran.
Speaking about the grave humanitarian situation resulting from the blockade of Lachin corridor, FM Ararat Mirzoyan stressed that it is imperative that Azerbaijan immediately stops the blockade of Nagorno Karabakh without preconditions in accordance with the terms of the 9 November 2020 trilateral statement.
The implementation of the ICJ ruling was also underscored.
FM Mirzoyan presented the latest developments in the Armenia-Azerbaijan settlement process.