YEREVAN — The search and rescue team from Armenia completed their work in Adiyaman and returned to Armenia, "Telegram" page of the rescue service of the Ministry of Internal Affairs of Armenia informed.
"They were met by the Minister of Internal Affairs Vahe Ghazaryan and Director of the Rescue Service Kamo Tsutsulyan at the Armenian-Turkish border near the Margara Bridge. Vahe Ghazaryan thanked the rescuers for the work they did," the message states.
Member of the Turkish Parliament, ethnic Armenian Garo Paylan posted on Tweeter.
"The team worked day and night to pull out many of our citizens from the rubble," Paylan said.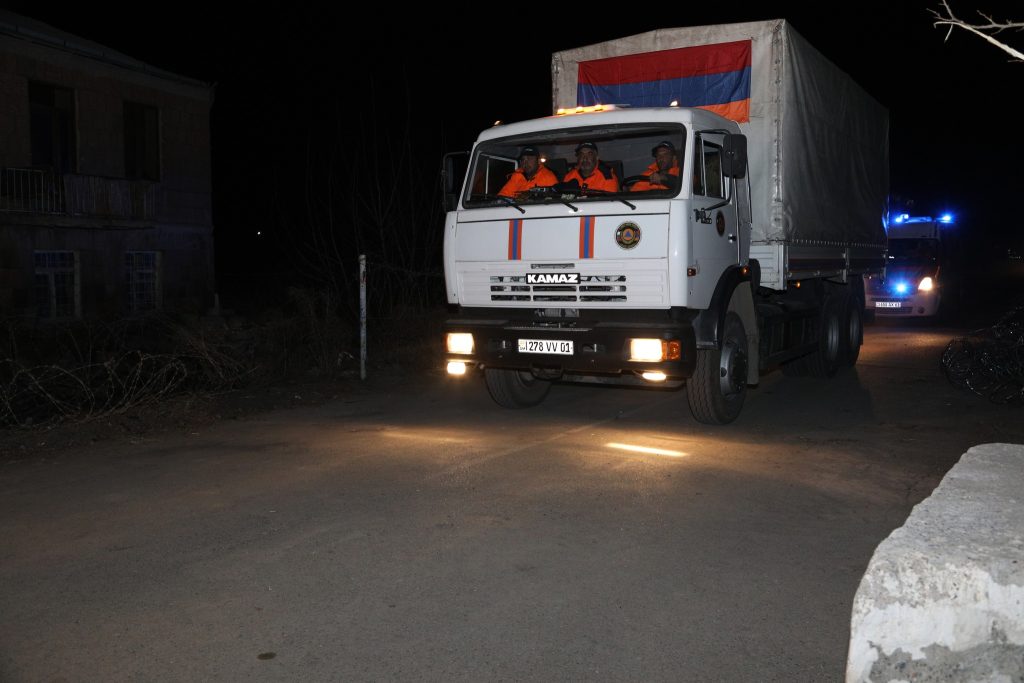 Armenia dispatched a 27-member team to Turkey immediately after the devastating earthquakes that rocked the country on February 6. The Armenians carried out search and rescue works in the city of Adiyaman.
As a result of the 8-day search and rescue operations in the disaster area, the internationally qualified Armenian urban search and rescue team, in cooperation with local support and other international teams, pulled out 3 injured persons and 10 victims from the rubble using various rescue methods, carried out large-scale search operations on the spot.