Armenia have been promoted to Division B of UEFA Nations League after beating North Macedonia 1-0 in the final round of a Group C2 match played at GSP Stadium in Nicosia, Cyprus.
In a contest where one goal would change the destiny of the group, with both sides vying for promotion, that opportunity fell to defender Hovhannes Hambartsumyan early in the second half who made no mistake in front of goal.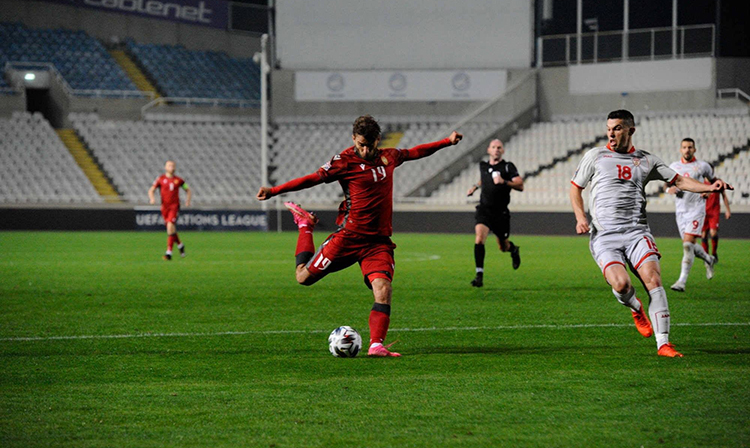 Armenia played without Sargis Adamyan, Gevorg Ghazaryan, Andre Calisir and Grigor Meliksetyan as they have tested positive for Covid-19.
Captain Henrikh Mkhitaryan was not allowed to join the team. Roma asked the Armenian Football Federation to relieve the player of his duties in the national team given the tense situation with Covid-19.