BEIRUT — On the margins of his working visit to Lebanon, Prime Minister Nikol Pashinian called at the Armenian Embassy in Lebanon to meet with representatives of Armenian National political parties – the Armenian Revolutionary Federation Dashnaktsutyun (ARFD), the Social Democrat Hunchakian Party (SDHP) and the Liberal Democratic Ramkavar Azatakan Party (LDRAP) that were led by ARFD Lebanon Central Committee Chairman Hakob Bagratuni, Chairman of SDHP Executive Committee of Lebanon Sebouh Kalpakian and Head of LDRAP regional committee chairman Avetis Dakessian.
PM Pashinian highlighted the meeting held with the Armenian leaders from the perspective of Armenia's progress, strengthening of Armenia-Diaspora-Artsakh relationships and promoting the Pan-Armenian agenda. He assured of his special attitude toward the Lebanese Armenians and youth, thanking them for support and active position during the velvet revolution.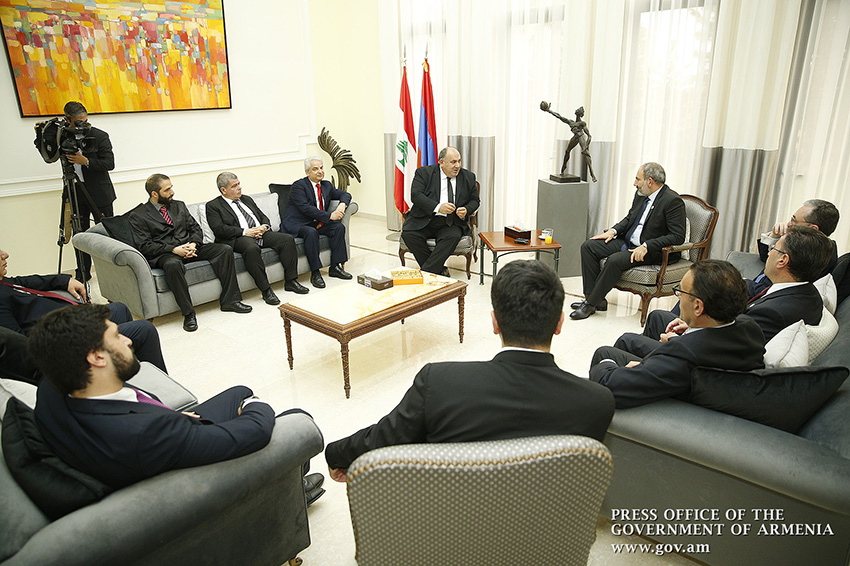 The representatives of National parties stressed the importance of Nikol Pashinian's visit to Lebanon, noting that it will help strengthen relations between the two countries and peoples. They welcomed the ongoing changes in Armenia in the wake of the velvet revolution and conveyed to Nikol Pashinian Lebanese Armenians' readiness to assist his government in the implementation of all programs aimed at the empowerment of Artsakh and Armenia, as well as at deepening Armenian-Lebanese multifaceted ties.
The meeting next focused on the political processes underway in Armenia, the current situation and the upcoming events. The parties stressed the need to maintain the spirit of national unity and solidarity. They noted the importance of continued dialogue between political forces in Armenia for the sake of general progress. They expressed support for Nikol Pashinian and the Armenian government in the implementation of the concept of development of the New Armenia.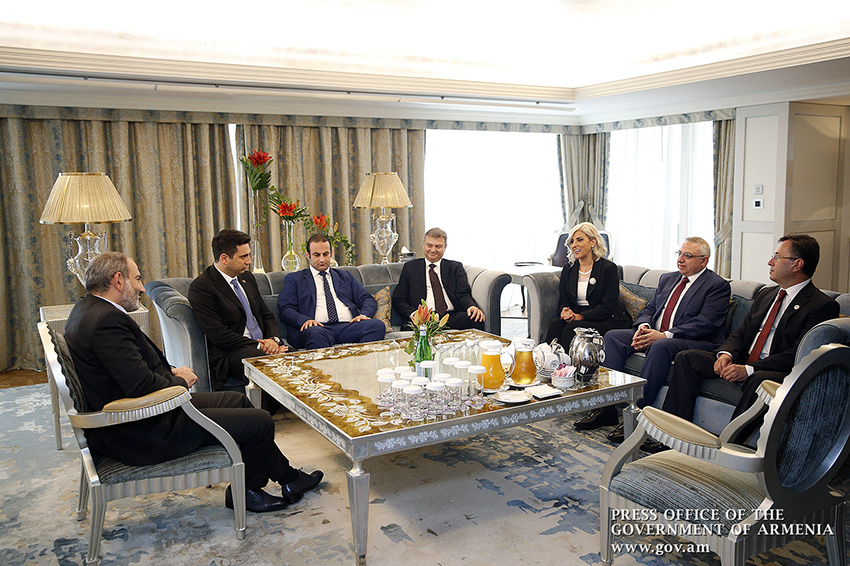 The Prime Minister also hosted the chief editors of Azdak, Ararat daily newspapers, and the directors of Sevan and Voice of Van radio stations at his residence in Beirut.