GLENDALE — October is Domestic Violence Awareness Month and YWCA Glendale is raising awareness by hosting a Domestic Violence Community Forum on Thursday, October 11, 6:00-8:00 p.m at the Glendale Central Library.
Partnering with the City of Glendale Commission on the Status of  Women & Assemblymember Laura Friedman, this panel discussion will discuss how domestic violence affects the community. Q+A session to follow.
Panelists include experts from YWCA Glendale, Glendale Police Department, Glendale Unified School District and the Armenian Council of America.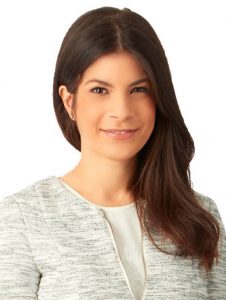 Lucy Vartanian, a member of the Armenian Council of America's Legal Aid initiative, will discuss domestic violence issues and their impact on family law courts.
Lucy is an attorney at the law offices of Feinberg, Mindel, Brandt & Klein, LLP in the Family Law Department. Lucy's practice focuses exclusively on family law issues, including dissolution of marriage, paternity matters, premarital agreements and domestic violence restraining orders. Lucy has successfully prevailed in several domestic violence restraining order hearings through the Los Angeles Superior Court, obtaining maximum five-year restraining orders for her clients.
This is a free event open to the public.
Free parking available at the Glendale Marketplace.