YEREVAN (Mediamax) — Armenian Defense Minister Davit Tonoyan has said that Armenia's cooperation with Kansas Army National Guard is an expanding, long-term, continuous partnership "for the benefit of the two countries and strengthening of stability in the world".
According to the Defense Ministry, Davit Tonoyan made this remark at the meeting with U.S. Adjutant General of Kansas Lee Tafanelli and U.S. Ambassador to Armenian Richard Mills on September 12.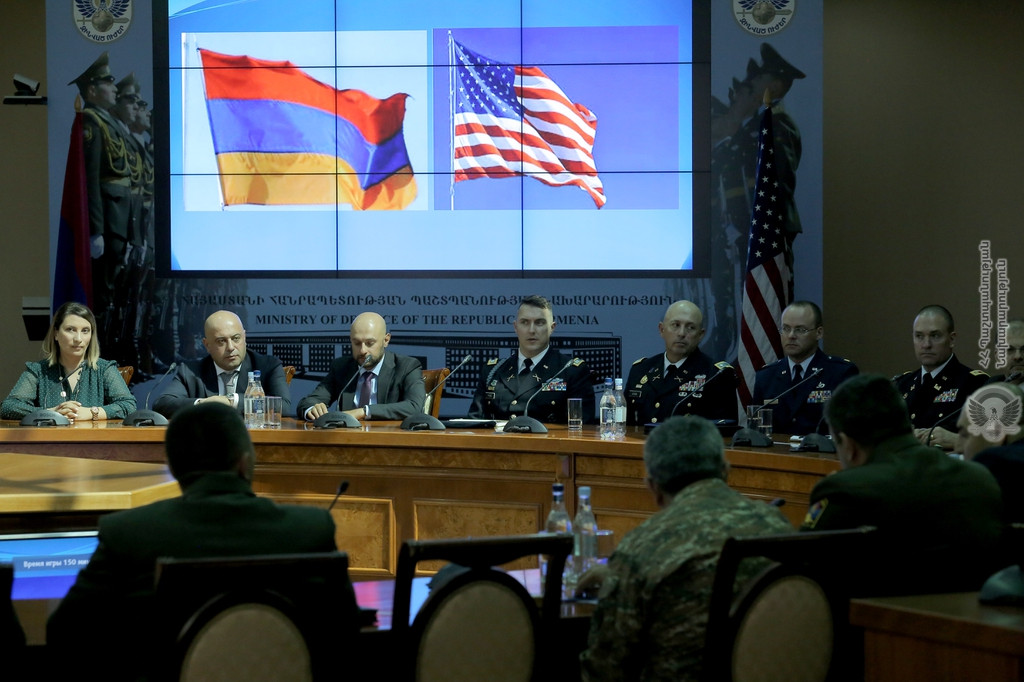 "Since 2003, Kansas Army National Guard has been helping Armenian army to improve the capabilities of its noncommissioned officers, become stronger in the fields of military medicine and peacekeeping, and develop the capacities for disaster response, humanitarian aid, and use of mobile hospitals. As a result, the state of Kansas and Armenia formed a strong, long-lasting friendship that will continue to grow," said Richard Mills.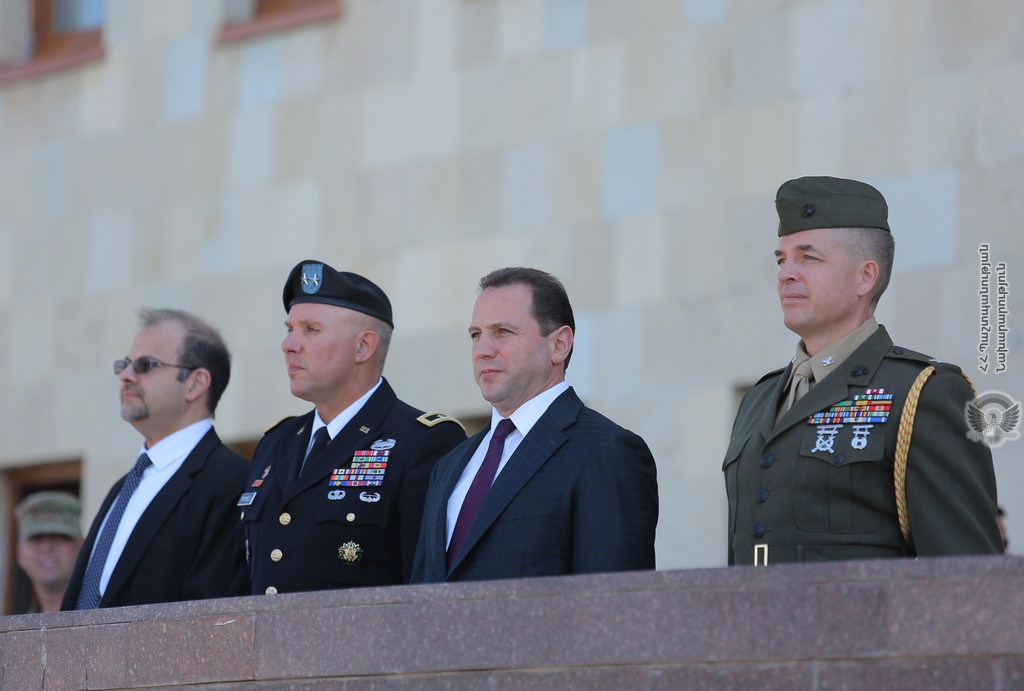 Armenian Prime Minister Nikol Pashinian also received Adjutant General Tafanelli today.
"The successful cooperation between Armenian Armed Forces and Kansas Army National Guard facilitates the strengthening of Armenia-Kansas partnership and Armenia-U.S. relations in general," said Pashinian.
Lee Tafanelli reiterated the American side's commitment to further strengthen the cooperation and lift it to a higher level.