PASADENA — On Saturday, August 26th, Flora Dunaians and family opened their home to host a spectacular evening benefiting the construction of a kindergarten in the border village of Baghanis. More than 200 guests joined Developmental Services for Armenia (DSA), The Armenian Dental Society of California (ADSC) and The Paros Foundation as they celebrated their collective work to help Armenia. Under the slogan of "Together We Are Stronger," each organization's impressive record of work in Armenia was featured, leading to a presentation on their joint efforts to help the border community of Baghanis.
"As I look back over the last 24 years, the work our team of donors, Board and staff helped us realize is impressive," said Flora Dunaians, President of DSA. "The children in Baghanis are counting on us, and I am so pleased that we raised enough funding to begin construction of the kindergarten."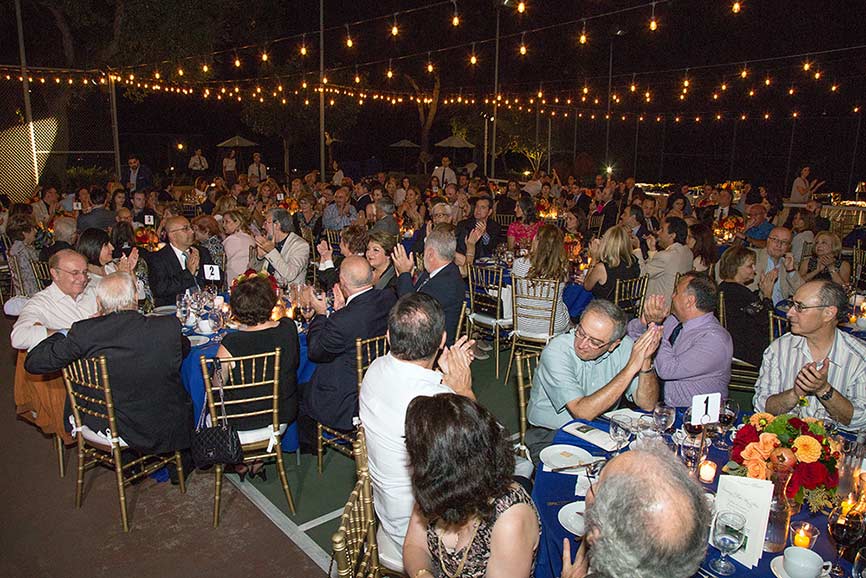 The "Evening Under The Stars" featured the delicious food of Robert's Catering, the beautiful sounds of the Greg Housharian Ensemble featuring vocalist Alene Aroustamian, an art exhibit curated by Designs by Arpair, and a video presentation produced and narrated by Levon Mkrchyan and Hratchuhi Dadouryan about the work of the three organizations. Guests were also able to see and speak with Narek Sahakyan, the Mayor of Baghanis via a live Skype connection during the event. Mayor Sahakyan, surrounded by children from the village, thanked those in attendance for their support of his village and its children.
According to historical sources, the village of Baghanis, currently home to approximately 900 people, was established in the fifth century. The village is adjacent to Azerbaijan, sharing a 2 km-long border. Like many of the villages in this area, the village of Baghanis has also endured danger and suffering due to the war followed by frequent cease fire violations by Azerbaijan. Following the 1994 cease-fire, several village residents have been killed, while others wounded.
Baghanis was forced to abandon its Soviet-era kindergarten because of its location immediately beneath an Azeri military post. The municipality currently operates a two-hour program for kindergarten aged children in a single room of the municipal building. The construction of a complete kindergarten will provide children with a full-day program including meals, sleeping rooms and a curriculum of early education. The village has allocated a plot of land near the school and the newly renovated medical center (renovated through The Paros Foundation in 2016) for this important construction project. The municipality is prepared to assume ongoing expenses of the facility's operation.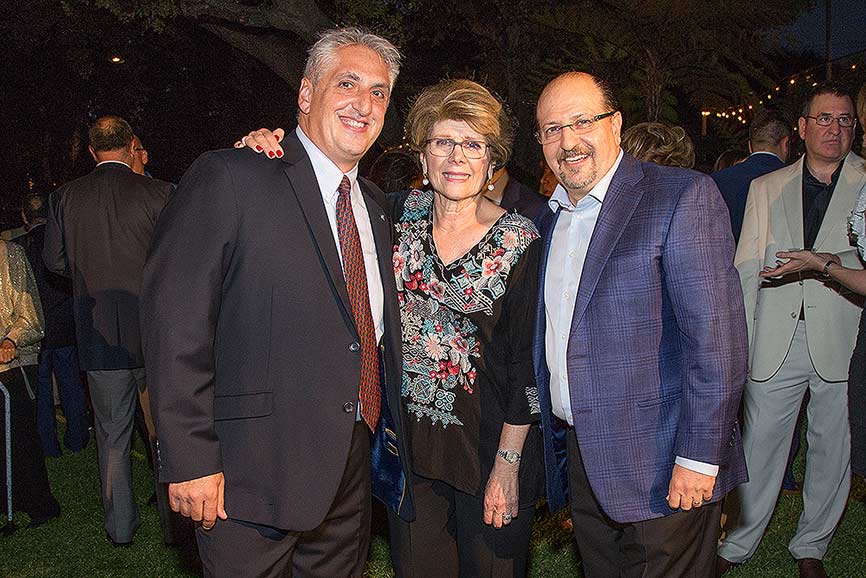 "Recently, we have successfully renovated the village's medical center and implemented several economic development projects in Baghanis," said Peter Abajian, Paros Foundation's Executive Director. "Soon, the Mobile Dental Clinic will be in Baghanis and will provide free check ups to village children, many of whom have never seen a dentist. We are certain that these efforts combined with the construction of a new kindergarten, will help Baghanis and its villagers prosper.
DSA was founded in 1993 by George and Flora Dunaians, and a close group of their friends, many of who continue to actively serve on the Board of Directors, as a humanitarian effort to help provide support for Armenia's educational and medical sector. In subsequent years, more than 100 projects were successfully implemented benefiting hospitals, orphanages and schools through Armenia and Artsakh. Most recently, DSA has partnered with The Paros Foundation on several additional projects at School #154 in Yerevan, the Ljashen Village School and for the Debi Arach Children's Center in Gyumri. Donations to support the construction and furnishing of the kindergarten in Baghanis can be sent to DSA, P.O. Box 660849, Arcadia, CA 91006-0599 or via online at www.parosfoundation.org.