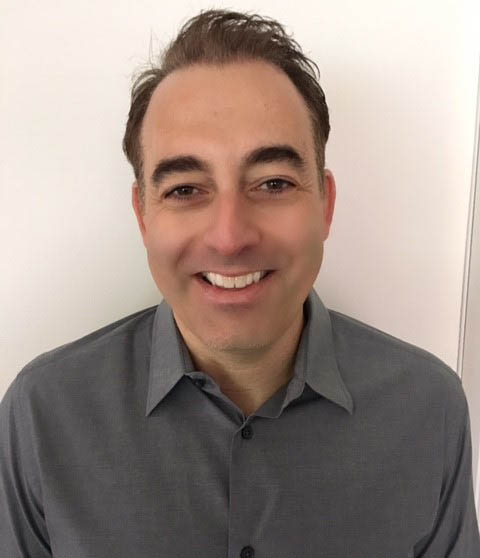 WASHINGTON, D.C. – The Armenian Assembly of America has announced award-winning TV producer Michael Agbabian as one of the keynote speakers during its "Celebrating the Future" Gala in Newport Beach, California on March 4, marking the 40th anniversary of the Terjenian-Thomas Assembly Internship Program. He interned with the Assembly in Washington, D.C. in the summer of 1990. Agbabian is joined by intern alumna Katherine Sarafian, and they will discuss their D.C. experiences, as well as their life and career since the internship.
"A solid contingent of Armenian youth who will attend the gala will be especially eager to learn about Michael's experience with the Assembly's summer internship program," Assembly Western Office Regional Director Mihran Toumajan stated. "The forthcoming gala will be a welcome opportunity to hear success stories relative to the Assembly's internship initiatives in D.C. and in Yerevan," he added.
Agbabian is Co-President and Co-Founder of Mission Control Media, recently named two years in a row by RealScreen, a leading TV industry association, as one of the top non-scripted production companies in the world. Mission Control has amassed an impressive array of credits spanning network and cable outlets while producing over 70 hours of premium content each year.
He is the Executive Producer of NBC's Hollywood Game Night hosted by Jane Lynch. The star-studded game show has earned multiple Emmy Awards and WGA awards among others. It is also the recipient of multiple RealScreen Awards for Outstanding Game Show, and a two-time winner of the National Association of Television Program Executives' (NATPE) Reality Breakthrough Award. Agbabian also serves as Executive Producer of Syfy's critically-acclaimed special FX make-up competition, Face Off, now entering its 11th season. Winner of the 2015 Critics' Choice Award for Outstanding Reality Competition Series, Face Off remains the #1 non-scripted series on Syfy, a distinction it has held since its premiere in 2011.
Recent Mission Control projects include Celebrity Food Fight hosted by Andy Richter for Food Network, as well as Tracks, a music game show produced with Christina Aguilera for Spike. Additional projects include New Year's Eve Game Night (NBC), Framework (Spike), How to Be a Grown-Up (truTV), Hair Jacked (truTV), Marcel's Quantum Kitchen (Syfy), Hot Set (Syfy), WCG Ultimate Gamer (Syfy), and Late Night Liars (GSN). The company is currently prepping projects for NBC, Freeform (formerly ABC Family), Syfy, Netflix, and Apple.
Along with producing partner, Dwight D. Smith, Agbabian has also produced such projects as Last Comic Standing, Game Show Marathon, Project Runway, Weakest Link, Phenomenon, I've Got a Secret, and Hit Me Baby One More Time.