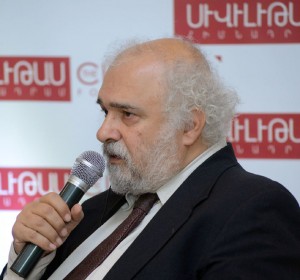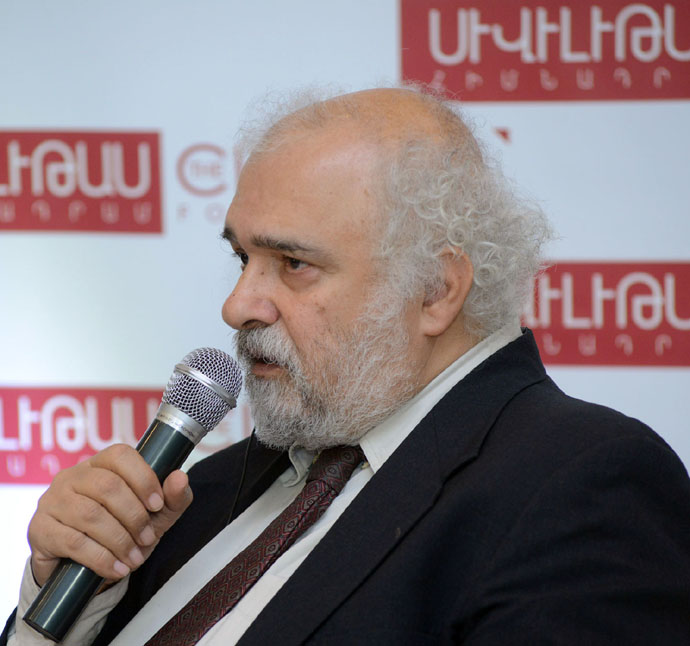 By Ragip Zarakolu *
In February 1993, I was going to attend a panel discussion in Cologne, Germany, on human rights in Turkey together with Metin Can, a lawyer and President of the Elazig branch of the Human Rights Association of Turkey (IHD). Could there have been any more poignant expression of the state of human rights in a country than the fact that someone who was scheduled to speak on a panel discussion on human rights should, at that very moment, be abducted and murdered? The people who attended the conference were left in shock and horror. If advocates of human rights themselves had become targets, what hope could there have been left?
As a matter of fact, a trap had been set up. Dr. Hasan Kaya, a member of the association, had been called for emergency care for a wounded person. Suspicious of the situation, Metin Can did not wish to leave his colleague alone and decided to accompany him. They were both abducted in the Yazikonak hamlet of the province of Elazig and murdered and their tortured bodies were later abandoned under the Dinar bridge at the entrance of the city of Tunceli, in another province. In the words of Bulletin Info-Turk, a publication that monitors violations of human rights in the country, 1993 was the annus horribilis, the Year of Horror for breaches of human rights. We were yet to witness so much more in those years.
Already in 1991, Vedat Aydin, president of the Diyarbakir branch of IHD, had been abducted and tortured and his dead body had later been dumped under a bridge. The main reason why he had become a target was the fact that he had addressed the General Assembly of IHD in Ankara in Kurdish. His funeral, attended by tens of thousands, was savagely attacked by the security forces, with many people losing their lives. Yet today, Turkey has an official Kurdish-language news channel!
In 1993, Ferhat Tepe, a freshly-starting journalist with only three months of professional work behind him, was abducted and savagely beaten before his dead body was left along the banks of a lake, all this because his father, Ishak Tepe, was the chairman of the Bitlis branch of the legal Kurdish party of the time.
In the summer of 1992, Ayten Ozturk, a woman to whom I later was to dedicate my book titled (in Turkish) Elegy for a Woman, was abducted by Yesil (a nom de guerre meaning "Green" in Turkish), a serial killer of the deep state, and savagely murdered. They found her later hair shaven, eyes carved out, ears cut off. She, like her father, had been a public employee and had had no political engagement. The only reason for this treatment was because her elder sister was married to a leader of the PKK. What made things even more dramatic was that this person was later going to abandon the organisation and adopt an anti-PKK stance.
After the so-called "Susurluk scandal" of 1996, during which a car accident laid bare a plethora of evidence of deep state crimes, all this came to an end. However, in the aftermath of the coup of 28 February 1997, the same policy of savagery was rehashed. The headquarters of the Kurdish legal party were raided and lynching was not infrequent. There was, for instance, the case of Metin Yurtsever, a teacher, who was killed by lynching in the party premises in Izmit, which happened to be under the siege of the security forces at the time.
On 5 January 2001, on the other hand, Ebubekir Deniz and Serdar Tanis, serving on the executive of HADEP, the legal Kurdish party of the time, were disappeared while under custody. This was ominous, signalling the adoption of disappearances as a method once again. In their case, the dead bodies weren't even discovered.
Unfortunately, we are going back to these mistaken and inhuman practices. And now once again, a Kurdish politician, active in the sphere of legal politics, risks being disappeared while under custody. I have before me a text transmitted to me by human rights advocates. I quote from that text in abbreviated form.
"No news is forthcoming from Hursit Kulter, Sirnak provincial steering committee member of the Democratic Regions Party, since 27 May 2016… According to the testimony given on 31 May by two witnesses, reported by the media, Kulter was arrested on 27 May by the forces of Special Operations, put on an armoured car, and taken to the Gumustepe Special Operations Branch Directorate, part of Sirnak Provincial Security Directorate. A round-the-clock curfew has been in place in Sirnak since 14 March 2016. The last time anything was heard from Hursit Kulter was on 27 May. On that day Kulter called his father on the phone telling him that his home had been surrounded by soldiers, that they had come to take him, and that the family should eventually inquire his whereabouts. He also asked for his father's blessing [a sign the person is bidding his farewell to a loved one]. Right after this conversation, information was transmitted from the twitter account allegedly used by law enforcement officials that Kulter had been taken under custody, with the remark, "taken, for the moment, for investigation" being added.
Then on 5 June, Dicle News Agency reported, on the basis of information leaked by "a reliable source" that, after having been kept for seven days at the Gumustepe Special Operations Branch Directorate, Kulter was taken on 3 June to Border Division No. 23 of the Gendarmerie and was still being kept there.
Upon the application of the Kulter family, the Human Rights Association submitted an inquiry with many official instances. However, no information has so far been received concerning his fate or his whereabouts. Even more scary is the fact that officials have been denying his arrest. We are in deep concern regarding the fate of Hursit Kulter. Concerned because we have closely witnessed situations in which a person who is taken under custody in unregistered fashion and thus taken outside the domain of legal protection risks being disappeared or murdered. Concerned because the number of people registered as forcibly disappeared in the Kurdish provinces alone between 1991 and 1999, the years of the most intense fighting of the war, rises to 520… Disappearance under custody targets the entire human family and human dignity and is a crime against humanity… A case that fits all the criteria specified in the UN International Convention for the Protection of All Persons from Enforced Disappearance (ICPPED) is unfolding at this moment before our very eyes. We call on all who feel responsibility in the face of what amounts to an attack on the human family in the person of Kulter to do their utmost to immediately mobilise international public opinion."
* Journalist, human rights activist, Nominee for the Nobel Peace Award in 2012