YEREVAN — Turkish intellectual, publisher Ragip Zarakolu has arrived in Armenia to participate in the presentation of the Turkish edition of the "Armenian Genocide in Ottoman Turkey: Testimonies of the Survivors", a three-volume collection of archival documents covering the 1916-1917 period, published in one volume, in 500 copies in Turkey.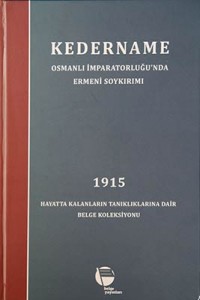 "This book is the result of efficient work that was done in the immediate aftermath of the Genocide. It contains evidence gathered immediately and raises numerous questions. This book is the second most important one after "The Blue Book", as it also includes testimonies related to 1916," Zarakolu stated to the media, noting that the Turkish version will be presented to the entire world. The book's Russian, Spanish and French translations are also expected in the near future.
"I was greatly excited by the content of this book, because it includes interviews made in 1916, i.e. immediately after the Genocide. This is a very valuable document against Turkish denialism," Zarakolu said.
"This is denialism: once you lie, you have to do that constantly. This is Turkey's policy, which I have long been fighting against," he said.
Zarakolu and his wife have been persecuted in Turkey because of their activity. He has published a number of books on the Armenian Genocide, and this one will come to enrich the list of banned literature in Turkey. "Thanks God there is Internet, and the book will reach the reader," the publisher said.
Zarakolu said much has changed in Turkey over the past years. "People are tired of lies, they want the truth," he said.
Ragip Zarakolu also spoke about the recent article by Turkish Foreign Minister Ahmet Davutoglu, in which the latter notes that 'unjust memory has been created around the events of 1915.'
"Davutoglu's scales are wrong," the publisher said. "If we look at the period from 1915 to nowadays, we'll see that two million Armenians living in Western Armenia do not live there any more. Had there been no genocide, there would be 8-10 million Armenians living there."