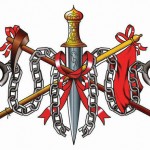 The Social Democrat Hunchakian Party Central Committee released a statement calling upon all Armenians to participate in Armenia Fund's 16th annual telethon entitled "En Route To Artsak" which will take place on November 28th.
The statement read: "The telethon and a variety of related events collecting funds will be directed towards the construction of the Vardenis-Martakert Highway, an extremely important and strategically significant project for our nation.
Connecting the northern sections of Artsakh with Armenia would not only benefit and reinforce Artsakh's security, it will improve the connectivity between the two cities and separated villages and boost economic development and growth.
On behalf of the Social Democratic Hunchakian party, we call upon our compatriots living in the four corners of the earth, with the spirit of enthusiasm and generosity, to participate in this fundraising and with our common efforts make this important project a reality.
Together we are strong.
S.D.H.P. Central Committee"