By Taleen Babayan
When energy consultant Vahan Zanoyan traveled to Dubai for work, he couldn't shake off a conversation he had with a young woman from Armenia, who told her how she had arrived in the city: as a victim of sex trafficking.
That encounter and the chilling story he heard prompted him to take action through literature. The author of the newly published crime novel, "A Place Far Away," Zanoyan underscores the sinister motives of human traffickers and their helpless victims, many of whom are from the former Soviet bloc.
One of the many perils the newly independent republic of Armenia faced after 80 years of Soviet rule, was the rise of corruption and power-hungry oligarchs who had free reign on Armenian soil. According to Zanoyan, they have had a hand in taking young Armenian women and selling them into the sex trade.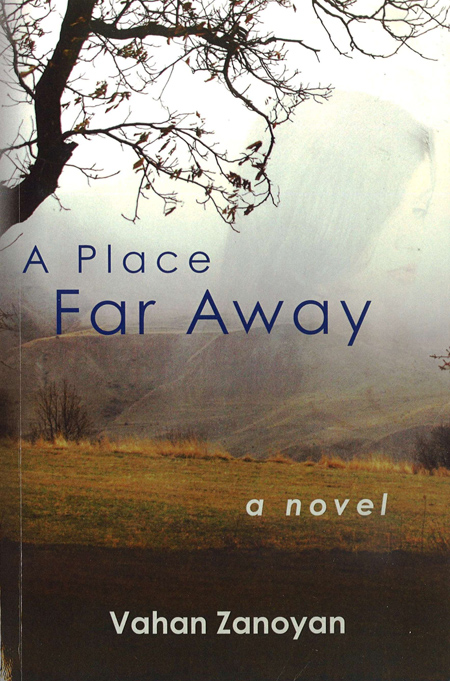 The Southern California-based Zanoyan, who's currently on a book tour through the U.S. and Canada to discuss "A Place Far Away," visited the Upper Saddle River Library in Upper Saddle River, NJ on Tuesday evening, September 24, where a sizeable group of people had gathered to hear him talk about his motivations for writing the book and the challenges he faced during the process.
The fiction story focuses on Lara, a 16-year-old girl from a poor village in Armenia who is forced into prostitution after a corrupt oligarch murders her father. Soon after, Lara finds herself in Moscow and then Dubai as part of a human trafficking ring. Along with the help of a Swiss investigative journalist, she fights to free herself and to be reunited with her family in Armenia.
While discussing the plight of sex trafficking in Armenia, Zanoyan stressed the importance of prevention and cited two organizations in particular that help in this realm, including ORRAN, an Armenia-based NGO that helps at-risk children and elderly, and the United Methodist Committee on Relief, (UMCOR), whose mission is to alleviate human suffering around the world.
These organizations help vulnerable people in Armenia who are struggling so they do not seek assistance from those who will exploit them. Zanoyan noted that the girls who are forced into prostitution believe the deceptive men who approach them with fraudulent promises of turning them into a famous actress or model.
Touched by personal stories he heard from innocent young women whose lives took an unimaginable turn, Zanoyan stressed he wrote this book to shed light on an important issue that needs to be discussed and brought into the public eye.
Following a stirring reading from "A Place Far Away," Zanoyan took questions from the audience and signed copies of his book.
"A Place Far Away" can be purchased in both print and electronic versions at www.amazon.com. All proceeds will go to ORRAN and UMCOR.