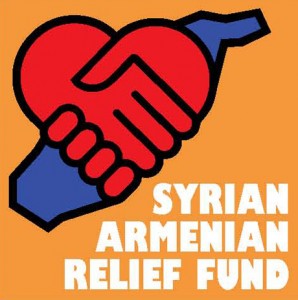 By Rev. Barkev Darakjian
(Translation)
There is no doubt many of us follow and are concerned about the continuing political crisis in Syria. There is no doubt, also, that our compatriots, who live there, are directly or indirectly subjected to the consequences of the unsafe conditions, which threaten the well being, if not the existence, of our historic community. Indeed, Syria had become a second homeland, for our compatriots who escaped the Turkish massacres. Churches, schools and Armenian institutions were established, which provided the surviving remnants of our people, not only economic development, but also definite cultural and intellectual advancement. There is no doubt that the Armenian people owe much to the hospitable Arab people and the second homeland of Syria.
The number of former Syrian-Armenians, who reside in the United States is not trivial. They are concerned for their former Diaspora community, and particularly regarding the unsafe conditions in Aleppo. There are still a large number of Armenians those who still reside in Syria, and a number of Armenian religious, educational and other institutions continue to serve them. The news that reaches us, particularly regarding their economic status, are not encouraging.
Therefore, just as the prior generation of Armenian-Americans, who reached out to help the survivors of the "Medz Chart" (Genocide), who had sought shelter in Syrian, it is also our national and humanitarian duty as old or new Armenian-Americans to lend a hand to our brothers and sisters in Syria. This was the purpose of the formation of the intra-denominational Syrian Armenian Relief Fund executive committee, to conduct community-wide fundraising.
So dear fellow citizens, we call upon your sense of patriotism and humanitarian conscience, to provide your share of financial assistance to our Syrian Armenian brothers and sisters, who are struggling in a perilous situation.