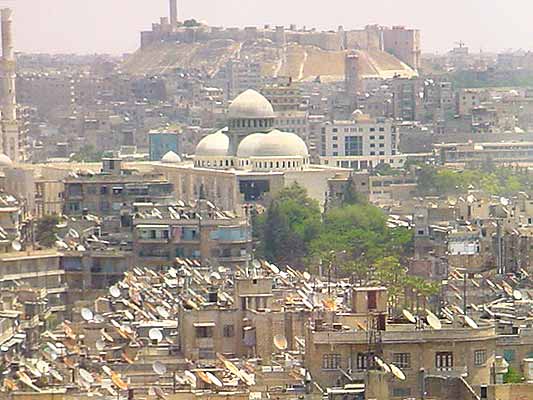 YEREVAN — Armenia has temporarily moved its consulate-general in Aleppo to a safer location in Syria's largest city after more than a week of fierce fighting between Syrian government troops and rebels, official Yerevan announced over the weekend.
Tigran Balayan, the Armenian Foreign Ministry spokesman, told RFE/RL's Armenian service (Azatutyun.am) that the consulate premises are now located closer to central Aleppo neighborhoods populated by tens of thousands of ethnic Armenians. There have been no reports of major fighting there yet.
Balayan said the main purpose of the relocation is to "organize consular services provided to Syrian Armenians in a safer and faster manner."
The Aleppo consulate as well as the Armenian Embassy in Damascus continue to function despite escalating violence in Syria. According to the Foreign Ministry, they have issued some 3,000 Armenian visas this year.
The diplomatic missions were also authorized last week to give Armenian passports to Syrian nationals of Armenian descent. According to immigration authorities in Yerevan, more than 6,000 of them have applied for dual Armenian citizenship since the beginning of last year.
There are an estimated 80,000 ethnic Armenians living in Syria. Hundreds of them have taken refuge in their ancestral homeland in recent weeks alone. Armenia's national airline, Armavia, launched additional flights to Aleppo last week, citing the need to enable more Syrian Armenians to flee the war-torn country.