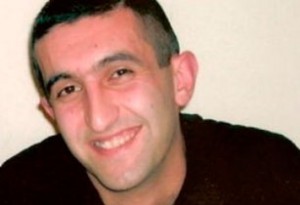 YEREVAN — One of the three men who were badly beaten up this month at a Yerevan restaurant belonging to a powerful government-linked businessman died in hospital on Friday.
Major Vahe Avetian, 35 head of ENT Department of the Yerevan Garrison Hospital, and two other military doctors were hospitalized after being assaulted by restaurant staff in still unclear circumstances on June 17.
Avetian was hit hardest in the incident, suffering severe head injuries. He remained in critical condition despite undergoing two surgeries at a military hospital in the Armenian capital where he worked.
Seven men, most of them security guards, were arrested in an ensuing police investigation into the violence. One of them was then freed pending investigation, while the others were remanded in pre-trial custody on assault charges.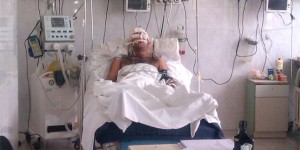 The incident has cast a renewed media spotlight on the notoriously violent conduct of burly men working for wealthy businessmen close to the Armenian government, including Ruben Hayrapetian, the owner of the restaurant in question. Media commentators have attributed the severity of the assault to what they see as impunity enjoyed by those men and their powerful employers.
One of the arrested is the personal body guard of Hayrapetian, who is a parliament deputy from the ruling Republican Party of Armenia and heads the Armenian Football Federation.
The Armenian Defense Ministry condemned the violence and expressed solidarity with its victims and their relatives. Defense Minister Seyran Ohanian visited Avetian and the two other hospitalized doctors last week.