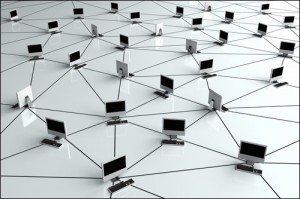 YEREVAN — A district court in Yerevan sentenced on Tuesday a Russian citizen of Armenian descent to four years in prison on charges of creating and spreading a computer virus that reportedly infected 30 million computers around the world.
The 27-year-old Georgy Avanesov, the first person known to be jailed in Armenia for cyber crime, was convicted of "computer sabotage" about two years after being arrested at Yerevan's Zvartnots airport.
The arrest came shortly after authorities in the Netherlands cracked down on a hacker group that allegedly infected millions of computers worldwide with the notorious Bredolab virus that gave it access to bank account passwords and other confidential information.
According to the AFP news agency, Dutch investigators said at the time that the Netherlands-based server network used by the group was capable of infecting three million computers a month and was sending an estimated 3.6 billion virus emails to users daily by the end of 2009.
In their 25-page indictment read out during Avanesov's trial, Armenian prosecutors said the young man developed the Bredolab in Armenia in March-June 2009. They said Avanesov used computer servers in Holland and France to spread the virus and attack at least 194 websites and 30 million computers by October 2010.
The alleged hacking also involved a DDOS attack on the website of Kaspersky Lab, a world-famous computer security firm headquartered in Russia.
During the pre-trial investigation, Avanesov reportedly admitted being the Bredolab's author. But he denied having criminal intent, saying that he passed on the virus to an unknown person through the Internet and was not aware of its criminal use beforehand.
Aravot.am quoted Avanesov's defense lawyer, Gegham Hakobian, as saying on Tuesday that the prosecution failed to substantiate the charges. "Georgi Avanesov did not know anyone [involved in cyber crime] and did not intend to deliberately harm anyone," Hakobian said.