Presentation by Dr. Taner Akçam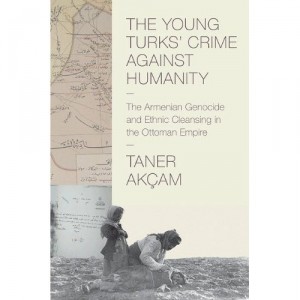 WATERTOWN, MA — Professor Taner Akçam will discuss new perspectives on the Armenian Genocide based on his latest book on Sunday, April 15, beginning at 2 p.m at the Armenian Library and Museum of America (ALMA) in Watertown, MA.
The book, "The Young Turks' Crime Against Humanity: the Armenian Genocide and Ethnic Cleansing in the Ottoman Empire" has just been released by Princeton University Press. In it, Dr. Akçam introduces new evidence from more than 600 secret Ottoman documents that demonstrate in unprecedented detail that the Armenian Genocide resulted from an official effort to engage in demographic engineering and assimilation in order to rid the Turkish Empire of its Christian subjects.
These previously inaccessible documents, from deep inside the bureaucratic machinery of Ottoman Turkey, along with the author's expert context and analysis, show how a dying empire embraced genocide and ethnic cleansing.
Although the deportation and killing of Armenians was internationally condemned in 1915 as a "crime against humanity and civilization," the Ottoman government initiated a policy of denial that is still maintained by the Turkish Republic. The case for Turkey's "official history" rests on documents from the Ottoman imperial archives, to which access has been heavily restricted until recently. It is this very source that Akçam now uses to overturn the official narrative.
The documents presented here attest to a late-Ottoman policy of Turkification, the goal of which was no less than the radical demographic transformation of Anatolia. To that end, about one-third of Anatolia's 15 million people were displaced, deported, expelled, or massacred, destroying the ethno-religious diversity of an ancient cultural crossroads of East and West, and paving the way for the Turkish Republic.
By uncovering the central roles played by demographic engineering and assimilation in the Armenian Genocide, this book will fundamentally change how this crime is understood and show that physical destruction is not the only aspect of the genocidal process.
ALMA 65 Main Street, Watertown MA 02472
617-926-2562 – www.almainc.org