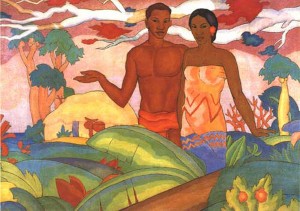 LOS ANGELES — Professor John Seed of Mt. San Jacinto College in Southern California will speak on Sunday, January 22, 2012, at 4:00 p.m., at the Ararat-Eskijian Museum, 15105 Mission Hills, CA. The lecture, entitled "Arman Manookian: An Armenian Artist in Hawaii," will be cosponsored by the Museum and the National Association for Armenian Studies and Research (NAASR). The event is free and open to the public.
Prof. Seed is the winner of a 2002 Society of Professional Journalist's award in art and entertainment writing, and has written about art and artists for Harvard Magazine, Maui No Ka Oi, Honolulu, and Christie's auction houses. He is the author of the book Arman Manookian: An Armenian Artist in Hawaii.
Seed has done extensive research into the life and art of Arman Manookian (1904-31). He has delved into his childhood and education in Constantinople, where he studied at the Armenian school where Daniel Varoujan served as principle, as well as his training in the U.S. and his experiences and paintings during his short stay in "Paradise." He will cover historic events during his lifetime as well as how they affected his thinking as well as the lives of his family members and his teachers.
Manookian, a survivor of the Armenian Genocide, spend his final years in Hawaii, where he is recognized as one of the state's greatest artists. In 2011, the Honolulu Academy of Arts held a retrospective of his work.
There will also be a short presentation about the relationship of Post Traumatic Stress Syndrome, genocide, and genetics.
More information about Seed's lecture may be had by contacting the Ararat-Eskijian Museum at 818-838-4862 or [email protected] or NAASR at 617-489-1610 or [email protected].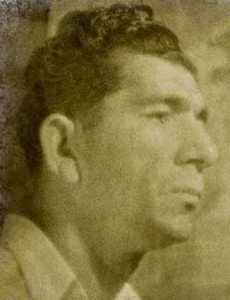 Arman Tateos Manookian (1904–1931) was an Armenian-American painter. He was the oldest of three children born to an Armenian family in Constantinople. As a teenager, he survived the Armenian Genocide. Manookian immigrated to the United States in 1920, at the age of 16, and studied illustration at the Rhode Island School of Design. He also took classes at the Art Students League of New York before enlisting in the United States Marine Corps in 1923. While serving in the U. S. Marine Corps he was assigned as a clerk to the author and historian, Major Edwin North McClellan. In 1925, McClellan and Manookian were transferred to Pearl Harbor. The latter supplied illustrations for Leatherneck Magazine and produced about 75 ink drawings for McClellan's history of the United States Marine Corps, which was never published. These drawings are now in the collection of the Honolulu Academy of Arts.
In 1927, Manookian was honorably discharged from the Marine Corps, but remained in Hawaii. He worked for the Honolulu Star-Bulletin and for Paradise of the Pacific.
His oil paintings are rare and highly valued due to his early death, by suicide, in 1931, and only 31 are known to exist. The Honolulu Academy of Arts held a memorial exhibition shortly after Manookian's death and a retrospective exhibition titled Meaning in Color/Expression in Line: Arman Manookian's Modernism Nov. 4, 2010 through April 24, 2011. The Bishop Museum and the Honolulu Academy of Arts are among the public collections holding works by Arman T. Manookian. According to the State of Hawaii's House of Representatives, he is "known as Hawaii's Van Gogh".


In early 2010 a group of seven Manookian paintings owned by the Hotel Hana-Maui were removed from public display. They were the only Manookian oil paintings known to be on public display anywhere in the world. Two of the murals, Red Sails and Hawaiian Boy and Girl, are now on long-term loan to the Honolulu Academy of Arts.