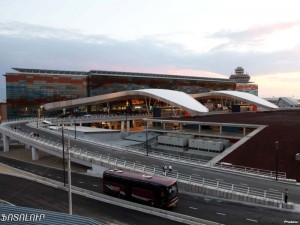 YEREVAN — A new departures sections of Armenia's main international airport received the first passengers on Monday, marking the virtual completion of its multimillion-dollar reconstruction by an Argentine company.
The Corporacion America group of Eduardo Eurnekian, an Argentine billionaire of Armenian descent, took over the Zvartnots airport near Yerevan in 2002 after signing a 30-year management contract with the Armenian government.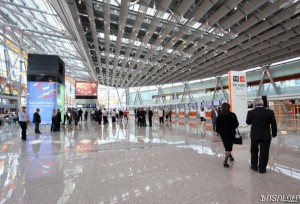 The agreement committed it to building a new airport terminal and modernizing other airport facilities left over from the Soviet era. The terminal's arrivals section went into service in 2006.
The larger departures area was inaugurated by Eurnekian and President Serzh Sarkisian in late September. But it began functioning only on Thursday morning as passengers checked in for a regular flight to Saint Petersburg, Russia at the new glassy building.
Eurnekian's group, which operates over 30 airports across South America, claims to have invested $160 million in Zvartnots's reconstruction.
The airport's newly built terminal will employ 1,500 people and have the capacity to process up to 3.5 million passengers a year, up from 1.1 million who used it last year.
The Zvartnots operator hopes to attract more transit flights from Europe, the Middle East and Asia. Eurnekian said the upgraded airport will also facilitate a greater influx of tourists into Armenia
"Armenia needs the best, should have the best and we are trying to give it the best," the 79-year-old tycoon told journalists at Zvartnots.
The Zvartnots complex is also expected to become soon home to Armenia's first-ever tax-free zone that will mainly cater for domestically grown agricultural produce to be exported abroad. It will have warehouses equipped with refrigerators, packaging facilities and a food safety laboratory.
The creation of the tax haven is envisaged by Eurnekian's 2001 agreement with the Armenian government. The Argentine tycoon, who has a warm rapport with Armenia's current and former presidents, owns hundreds of hectares of vineyards and orchards in the Ararat Valley adjacent to the airport.