BY KIN LABRIN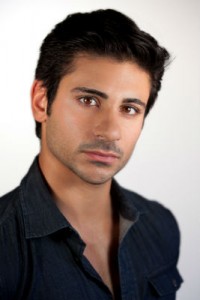 Life is good for Garen Boyajian. The debonair actor who first commanded attention for his touching portrayal of the young Arshile Gorky in Atom Egoyan's ARARAT, continues to climb the Hollywood ladder. With a collection of upcoming projects and scheduled appearances, it is no surprise that his growing fan base of women across the country have him dubbed as "The Armenian Heartthrob."
THREE VEILS is a feature film about three young Middle Eastern women living in the United States, each with her own controversial story. Garen, in his role as the charming Jamal, is connected to two of the women – tying the stories together poignantly. The film has headlined several film festivals across the world and won a collection of awards. On September 24, 2011, Garen will be at the Arpa International Film Festival to present THREE VEILS to Los Angeles. The screening will be at the world-famous Egyptian Theatre in Hollywood. Subsequent Los Angeles appearances will be at La Femme Film Festival on October 15, the Arab Film Festival on October 23, and the Cinese American Film Festival October 27.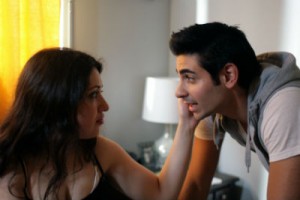 Garen earned the BEST ACTOR award at the Monaco International Film Festival in 2008. Presently, the International Filmmaker Film Festival has nominated Garen for BEST ACTOR IN A SUPPORTING ROLE for his role in THREE VEILS. He will travel to London in October to attend sold-out showings of the film and hopefully depart from the award ceremony a winner.
Rounding out Garen's critical success with broad commercial appeal, his next role is in a main-stream studio film. BEVERLY HILLS CHIHUAHUA is about a ritzy dog's journey home once lost on vacation in Mexico. Garen is now preparing to film the third installment of the lucrative franchise at Walt Disney Studios. His character is a hotel worker who must cater to the chihuahuas' increasingly absurd demands.
Whether we see Garen in theaters, at film festivals or on posters hung from the walls of adulating fans, it's certain that the Armenian Heartthrob is beating strongly.