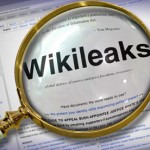 ISTANBUL — Recently leaked WikiLeaks cables reveal that the United States warned Turkey of escalating anti-Christian hostilities inside the country back in 2005, the Turkish Hurriyet reported.
Citing a cable published in Taraf newspaper, the Turkish publication says that US diplomats had issued such warnings to Ankara ahead of the assassination of Hrant Dink, the editor-in-chief of the Armenian-Turkish newspaper Agos, and catholic priest Santoro.
"On March 11, 2005, the Turkish Department on Religious Affairs issued a statement which contained the following phrase – 'Our children are robbed of their belief'. As the lines targeted Christian missionaries, the US diplomat called on the Turkish authorities and the Religious Affairs Department to modify the statement," the paper says adding that the United States kept spotlight of the Christian community in the town of Malatya.
"In a letter sent to Washington on March 16, 2005 American diplomat John Kunstadter noted that Turkish imams spread information against Christian missionaries," Taraf writes.
In 2006, catholic priest Andrea Santoro was murdered in the Santa Maria Church in the city of Trabzon. Turkish-Armenian journalist Hrant Dink was assassinated near the editorial office of the Agos newspaper, January 19, 2007 by Turkish ultranationalist Ogun Samast.
Eighteen months before the murders in Zirve publishing house, the diplomats had met with the alleged organizer of the plot, Houssein Yekli, who was a representative of an investigative department.
On April 5, 2007, a group of Turkish young people broke into Zirve publishing house which prints Christian literature, and brutally killed several employees, one of whom was a German national.