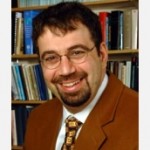 An ethnic Armenian, Daron Acemoglu, was appointed as the new Turkish Ambassador to France, a source in the Turkish Foreign Ministry stated.
Daron Acemoglu is a Turkish economist of Armenian origin. He is currently the Charles P. Kindleberger Professor of Applied Economics at Massachusetts Institute of Technology and winner of the 2005 John Bates Clark Medal. The economist was twice nominated for the Nobel Prize.
Daron Acemoglu was born in Istanbul in 1967. He studied at the University of York and London School of Economics. The new ambassador has asked for three months to complete his new study on economy.
In one of his recent statements, Turkish Foreign Minister Ahmet Davutoglu said that Turkey views Armenia as "a potential friend".
On March 3, Turkish State Council adopted decision allowing a Turkish citizen of Armenian origin Leo Suren Halepli to work for Turkey's secretariat general for EU affairs.