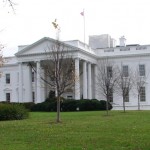 WASHINGTN, DC — The Obama Administration has released its budget for Fiscal Year (FY) 2012, which provides an overall reduction in funding for the Europe, Eurasia and Central Asia account (AEECA) from $742 million in FY 2010 to $627 million for FY 2012, which includes an allocation of $40 million for Armenia. This allocation for Armenia represents a decrease of $1 million when compared to the FY 2011 level.
The Administration's Budget also provides $3 million in Foreign Military Financing (FMF) for Armenia and Azerbaijan, but allocates $450,000 more to Azerbaijan in International Military Education Training (IMET) despite Congressional intent to ensure military parity. The Budget also calls for funds to be used "for confidence-building measures and other activities in furtherance of the peaceful resolution of conflicts, including in Nagorno Karabakh." In addition, the budget also restated Section 907 of the Freedom Support Act and the six customary exemptions for humanitarian and other assistance programs. Section 907 of the Freedom Support Act was enacted in 1992 and required the Government of Azerbaijan to take "demonstrable steps to cease all blockades and other offensive uses of force" against Armenia and Nagorno Karabakh.
As was the case in FY 2011, the Administration did not specifically note funding levels for Nagorno Karabakh. However, Congress has routinely called for up to $10 million in annual U.S. assistance.
The Administration's Budget comes as the House of Representatives is poised to consider this week a comprehensive funding measure for the remainder of the 2011 fiscal year. The measure would reduce the overall federal budget by $100 billion, which represents "the largest set of spending reductions in the history of the nation," according to House Appropriations Committee Chairman Hal Rogers (R-KY). Funding for assistance programs abroad are slated for a 21 percent cut when compared to the President's 2011 budget request.