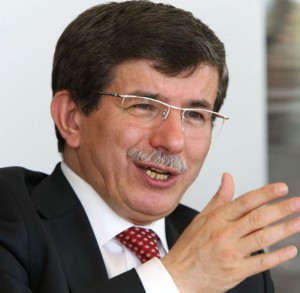 WASHINGTON, DC — During his visit to Washington, November 27 to 30, Turkish Foreign Minister Ahmed Davutoglu, discussed the main issues of Turkish foreign policy, including the Turkish-Israeli relations, with several U.S. congressmen.
Davutoglu once again stated that Turkey is waiting for an apology and compensation from Israel over an incident with a flotilla.
At a meeting with members of the Committee on Foreign Relations, U.S. House of Representatives, Davutoglu discussed the resolution recognizing the Armenian Genocide, which the Committee adopted in March of this year. He noted that the resolution could damage US-Turkish relations and recalled the Turkish initiative to "examine the events of 1915."
During his visit Davutoglu also met with U.S. Secretary of State Hillary Clinton.
According to sources, Davutoglu and Clinton discussed documents posted on the WikiLeaks website, Iran, the situation in Lebanon, the fight against terrorism, NATO's Lisbon summit and Cyprus.
Clinton thanked Turkey for its previous efforts regarding Iran, while Davutoglu said Turkey cared about the meeting of the P5+1 countries (five permanent members of the U.N. Security Council including the United States, Russia, China, Britain and France plus Germany), not about the venue of the meeting.