YEREVAN — Prime Minister Nikol Pashinyan received representatives of the Social Democrat Hunchakian Party, led by the chairman of the Central Committee, Dr. Hambik Sarafian.
The Prime Minister emphasized the cooperation between the RA Government and the SDHP, highlighting the party's participation in the consultative meeting on cooperation with non-parliamentary political forces.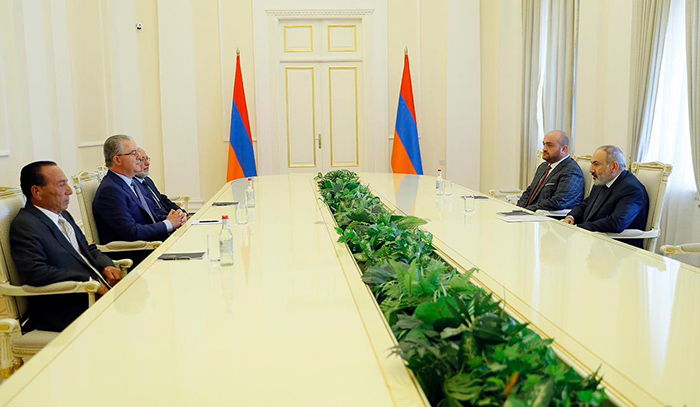 Nikol Pashinyan underscored the SDHP's role in the diaspora communities and emphasized the need for information dissemination to our compatriots through such meetings.
Dr. Sarafian expressed his support for the government in overcoming the challenges faced by the country. The interlocutors discussed the resolution of existing problems and the steps taken in that direction.