YEREVAN — Two Armenian soldiers were captured by Azerbaijani forces late on Friday after a a cross-border incursion on the weekend.
The ministry said that the soldiers, Harutiun Hovakimyan and Karen Ghazaryan, were ambushed and kidnapped after delivering water and food to Armenian army units guarding the border with Azerbaijan. It published photographs of their abandoned military truck found in a wooded area in in the southeastern Syunik province.
The Azerbaijani side claimed that Hovakimyan and Ghazaryan were taken prisoner during a sabotage attack on an Azerbaijani army outpost. It was quick to bring a string of criminal charges, including "terrorism," against the servicemen.
The Defense Ministry in Yerevan rejected the claim as disinformation. It said the fact that an assault rifle belonging to one of the soldiers was found inside the truck only proves that they could not have carried out any armed attacks in Azerbaijani territory.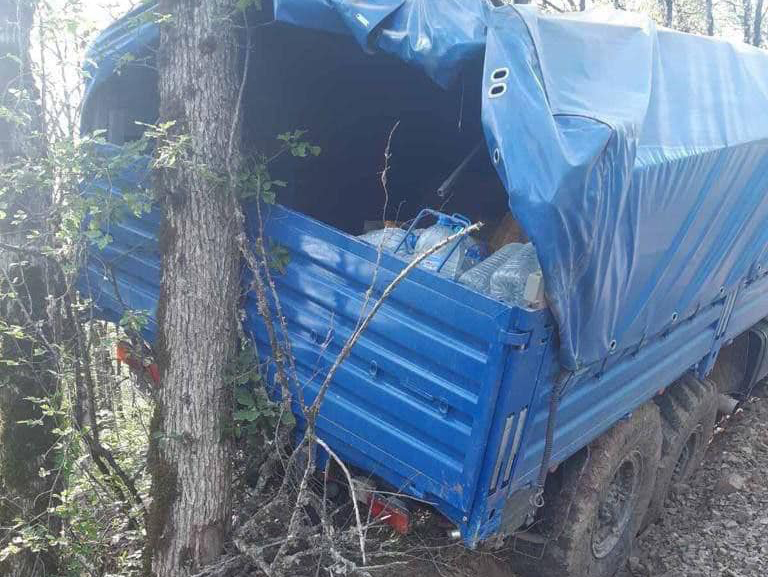 The Armenian government has applied to the European Court of Human Rights (ECHR) seeking interim measures in the case of the two Armenian servicemen kidnapped by Azerbaijani forces on May 26.
"On May 28, Armenia applied to the European Court of Human Rights requesting interim measures over the fact of the kidnapping of the two military servicemen who were supplying food to a military position. The court is waiting for Azerbaijan's response. At this moment it is confirmed that the [servicemen] are in Baku and we expect to receive an answer in the next days," the Office of the Representative of Armenia for International Legal Affairs announced.
Hovakimyan and Ghazaryan were captured more than a month after two Azerbaijani soldiers were detained in Armenia. Baku said they strayed into Armenian territory from the Nakhichevan exclave due to heavy fog and demanded their release.
One of the Azerbaijani conscripts was charged with murdering a Syunik resident one day before his detention. The other was sentenced to 11.5 years in prison by an Armenian court on May 8.