MONTEVIDEO — Alexander Lapshin, who was imprisoned for seven months in Azerbaijan for his visit to Artsakh, recently was in number of South American countries.
In Uruguay, he held meetings with lawmakers, human rights organizations and representatives of the Armenian community.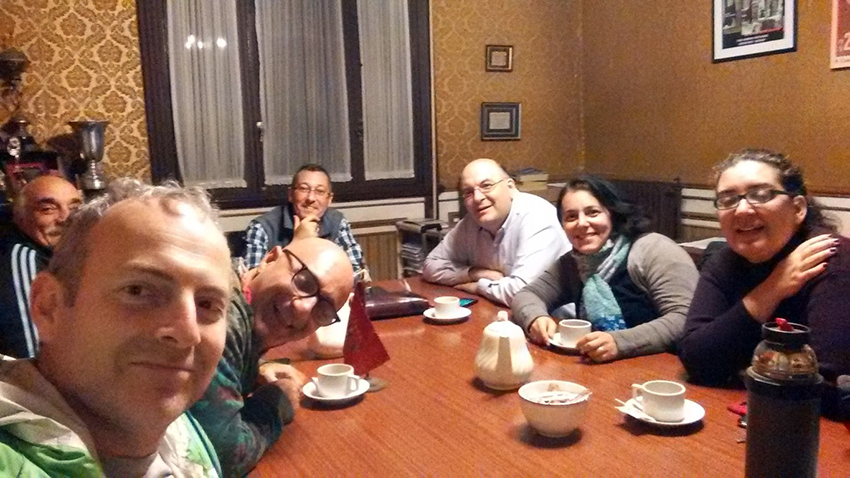 On June 1, Alexander Lapshin visited the Montevideo Hunchakian Center, where he received a warm reception.
Social Democrat Hunchakian Party Chairman Danel Manuelyan welcomed the guest and introduced him to the Hunchakian Party's worldwide activities.
Alexander Lapshy described the inhuman conditions under which he was held by the Aliyev administration. He stated that he is convinced that he will prevail in his lawsuits filed in different international courts. Hnchakian representatives asked numerous questions to the guest and expressed their support to him, stressing that his story indicates that the issue of Azerbaijan is not only with Armenians, but with the entire civilized world.