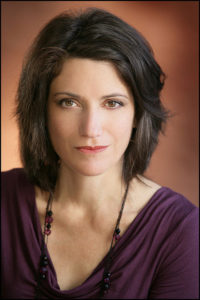 FRESNO — The CineCulture Film Series and the Armenian Studies Program at California State University, Fresno, are sponsoring a special screening of the film The Promise at 5:00PM on Friday, September 29, in the Leon and Pete Peters Educational Auditorium (5010 N. Woodrow Ave., at the west end of the SaveMart Center, near Shaw and Woodrow Aves.), on the Fresno State campus.
Filmmaker and The Promise associate producer Carla Garapedian will be present as a discussant and to answer questions after the screening. She is the director of Screamers, a documentary film which focused on the problem of genocide in the world. The film featured the band "System of a Down," and received international attention.
The Promise opened in theaters in April of 2017 and tells the story of the Armenian Genocide through a love story involving Michael (Oscar Isaac), a brilliant medical student, who meets Ana (Charlotte Le Bon). A romantic rivalry emerges between Michael and Ana's boyfriend Chris (Christian Bale), a famous American photojournalist dedicated to exposing political truth. As the Ottoman Empire entered World War I and the Armenian Genocide began, their conflicting passions were deferred while they joined forces to try to protect the Armenians and survive themselves. The Promise is directed by Academy Award winning filmmaker Terry George.
Admission is free, but seating is limited. The screening is open to the public and free parking is available at any of the adjacent Fresno State parking lots (near the corner of Shaw and Woodrow Avenues).
For more information about the presentation please contact the Armenian Studies Program at 278-2669, or visit our website at www.fresnostate.edu/armenianstudies.