GLENDALE — On March 11, the Beverly Hills Hotel was the beautiful setting of Armenian Missionary Association of America's (AMAA) Child and Orphan Care luncheon. The luncheon co-chairs, Sandy Bedrosian, Caroline Tufenkian and Ani Zakari, worked tirelessly to make every aspect of the luncheon enjoyable for the more than 500 guests and supporters who attended. Erika MacArthur delivered a moving devotional and prayer and Joyce Stein thanked everyone for their commitment and support of the needy children in Armenia and Karabagh.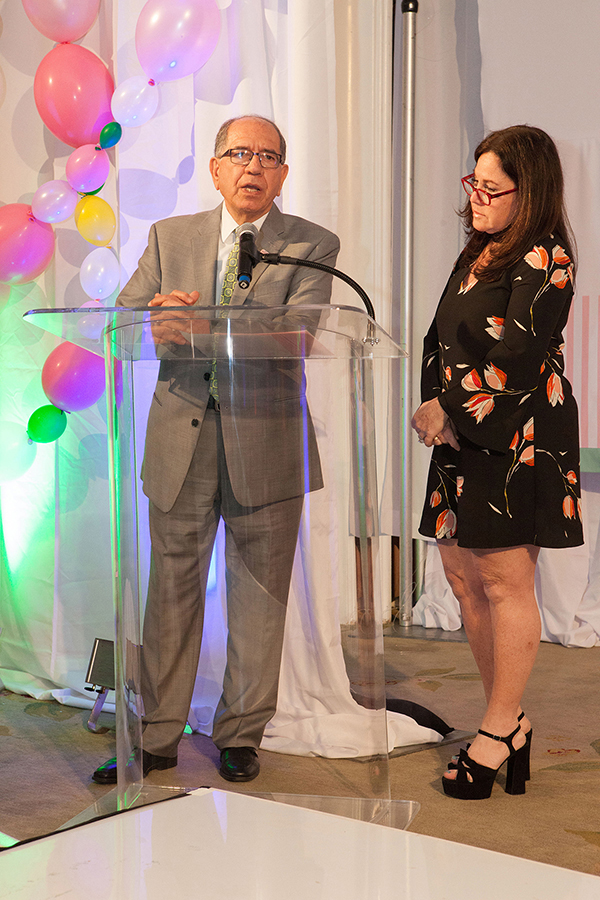 The flowers, generously donated by Zareh David Ghoukasian of David Z Design, were breathtaking! And this year's silent auction was fantastic-with many items to select from-guests enjoyed bidding on designer bags, lots of beautiful jewelry, and much, much more, including two beautiful diamond pieces donated by Kazanjian Jewelers in Beverly Hills. There were many opportunities to help the needy children by sponsoring a child, or by purchasing a bible for them to read. This effort was coordinated by Maro Yacoubian and Tina Segel who organized the child sponsorship table. Many children were sponsored at the luncheon.
Tina Segel produced the video showing the Tovmassian children, who are Syrian refugees sponsored by the AMAA. Zaven Khanjian, Executive Director/CEO of the Association, also discussed the video and explained the immediate need to help Syrian refugees who are struggling. Through the AMAA, many children and their families have received the help they need to survive in a time of crisis.
Before the fashion show, there was a special gymnastics performance by Anahit Cholakyan! The children's fashion show and dance performance was coordinated and introduced by Betty Balian. This year, once again, the fashion show was sponsored and produced by Bloomingdale's Sherman Oaks. Aleen Oruncakciel, who coordinated all the models and the fittings for the fashion show, thanked Bloomingdales and the models for their participation.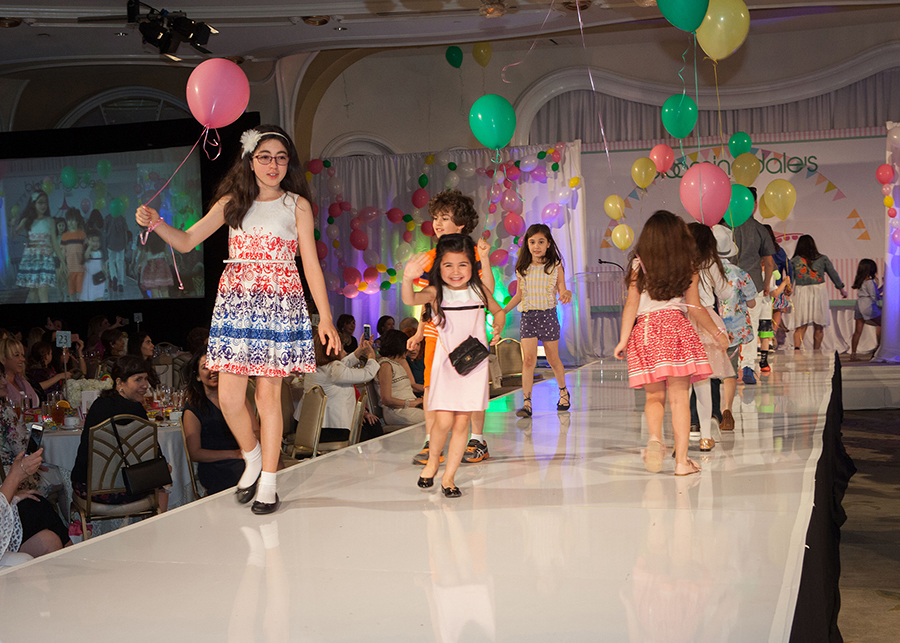 The finance and reservations chair, Sandra Kalemkiarian, works tirelessly every year to efficiently close out the auction. "We are grateful for the generous donations we received this year," explained Sandra.
The guests left the event with a bag full of goodies, including, among other things, amazing lotions and nail care products donated by Jessica Vartoughian of Jessica Cosmetics. On their way out, the guests had a wonderful candy table to choose delicious candies from-all donated by Caroline Tufenkian and Ani Zakari.
In closing, Lori Muncherian and Arsine Phillips, the West Coast co-chairs of the AMAA's Child and Orphan Care Committee, thanked the chairs, the entire committee and all the donors for their continued support of this event for the children in Armenia. "We are trying to help change a child's life and give hope for a better future one child at a time," they explained.