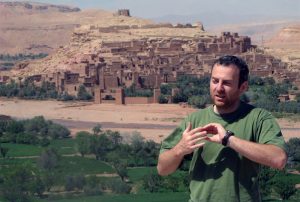 YEREVAN (Armenpress) — The arrest of Russian blogger Aleksandr Lapshin by the Belarussian leadership and his possible extradition to Azerbaijan is a serious threat in terms of freedom of speech and human rights, Armenia's Ombudsman Arman Tatoyan told reporters on January 18.
"I consider concerning the arrest and possible extradition of Aleksandr Lapshin. I think it is a very serious danger in terms of freedom of speech and human rights in general. The accusations against Aleksandr Lapshin contradict to the precedent practice of the European court, the OSCE standards relating to the protection of freedom of speech", the Armenian Ombudsman said.
He said the visit of such persons to the NKR has a preventive meaning in terms of human rights violations since they present the situation as it is, they are more perceived as neutral people, and Lapshin is also a traveler and has nothing to do with politics.
"When the information on this became public, from that day I am actively working with my partners, I have sent necessary analysis, all legal issues, analyzed in-detail, were presented", Arman Tatoyan said.
Belarus police arrested Lapshin on December 15, 2016 in Minsk. Lapshin resides in Moscow and writes for the famous Russian Travel Blog. He is wanted by Azerbaijan for visiting Nagorno Karabakh in 2011, 2012 and 2016, and criticizing Azerbaijan's policy in his blog.