YEREVAN (RFE/RL) — Naira Zohrabian, a member of the Armenian parliamentary delegation in the PACE, on Thursday admitted angrily berating an ethnic Armenian colleague from Turkey who backed pro-Azerbaijani resolutions on the Nagorno-Karabakh conflict debated by the Council of Europe's Parliamentary Assembly (PACE) last month.
The more important of the two draft resolutions demanded unconditional restoration of Azerbaijan's "full sovereignty" over Karabakh and Armenian-controlled districts surrounding it. It was narrowly rejected by the PACE not least because of being opposed by the United States, Russia and France — the three world powers trying to a broker an Armenian-Azerbaijani peace deal.
The Strasbourg-based assembly went on to adopt the other controversial text that deplores "the occupation by Armenia of Nagorno-Karabakh and other adjacent areas of Azerbaijan." It was condemned by Armenia but welcomed by Azerbaijan.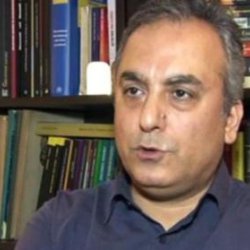 Markar Esayan, an ethnic Armenian parliamentarian representing Turkey's ruling AK Party, voted for both draft resolutions, as did the vast majority of other Turkish members of the PACE.
According to the Yerevan daily "Haykakan Zhamanak," Esayan claimed to have been approached and insulted by Zohrabian immediately after the January 26 vote. The paper has reported that the Turkish delegation lodged a complaint with the PACE leadership, demanding disciplinary action against Zohrabian.
Zohrabian did not deny the report and was unrepentant about her behavior on Thursday. "I think I was right to say a couple of maybe unpleasant words to Markar Esayan," she told reporters in Yerevan. "I did the right thing. I think that if such a thing happens again any Armenian must tell the fellow ethnic Armenian that he is wrong."
"I made personal comments — not as a PACE member but as an Armenian — to Markar Esayan to the effect that an ethnic Armenian has no moral right to vote for such an anti-Armenian report," she said without elaborating on those comments.
Raffi Hermon Arax, an Istanbul-based ethnic Armenian journalist, said Esayan told him that Zohrabian "rebuked and discredited" him on the PACE floor. "Markar Esayan feels offended," he told RFE/RL's Armenian service (Azatutyun.am). "He says that he didn't deserve such words."
"He is my friend and I told him: 'Dear Markar, I wish you had either abstained or hadn't voted at all," added Hermon Arax.
Esayan, who worked for the pro-government newspaper "Yeni Shafak" before being elected to the Turkish parliament last year, could not be reached for comment on Thursday. The Turkish-Armenian daily "Jamanak" quoted him last week as saying suggestions that he should not have backed the pro-Azerbaijani resolutions because of his ethnic origin are a manifestation of "racism."
Esayan, 46, is one of three ethnic Armenian members of the current Turkish parliament. The two others, Selina Dogan and Garo Paylan, represent the main opposition Republican People's Party (CHP) and the pro-Kurdish People's Democratic Party (CHP) respectively.
The HDP is the only mainstream party in Turkey that has recognized the 1915 mass killings of Armenians in the Ottoman Empire as genocide. Paylan last year reportedly pledged to challenge Ankara's long-standing denial of the genocide.