By David Boyajian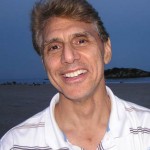 For decades, top Jewish organizations such as the Anti-Defamation League (ADL) and American Israel Public Affairs Committee (AIPAC) have colluded with Turkey to deny, and defeat Congressional resolutions on, the Armenian genocide.
Not surprisingly, those organizations' scandalous double standards figure in Massachusetts elections in September and November: some candidates are not as supportive of Armenian issues as they'd like you to believe.
Briefly recall 2007- 2008. Over a dozen Massachusetts cities and the umbrella Massachusetts Municipal Association tossed out the ADL's so-called "No Place for Hate" anti-bias program. They recoiled at the ADL's bare-faced hypocrisy regarding genocide. The clash spawned hundreds of articles in national and international media and rocked Israeli – Turkish relations.
Three months ago, under fire from students and faculty at Boston's Suffolk University Law School and human rights activists over the Armenian genocide and other concerns, keynote commencement speaker Abraham Foxman, ADL National Director, mentioned in passing the words "Armenian genocide." It was, of course, decades overdue and undoubtedly insincere. Foxman, renowned for his bullying manner, had the gall to imply that he had been "bullied" by those who protested his speaking and receiving an honorary degree.
In any case, the ADL has yet to issue a formal, unambiguous statement on the Armenian genocide and continues to oppose its recognition. See www.NoPlaceForDenial.com.
Martha Coakley's Lack of Valor
Attorney General Martha Coakley is running for the Democratic nomination for governor.
In late 2007, while the ADL was openly lying about the Armenian genocide, Coakley accepted the New England ADL's Woman of Valor award. Precisely what valorous act Coakley — in office only 10 months — had performed remains a mystery.
The Armenian National Committee of America's Massachusetts chapter pronounced it "unfathomable that Coakley and her team would be unaware of the [2007] scandal … would she have accepted an award from an organization with a shaky stance on the realities of the Holocaust?" Coakley has also attended and co-chaired ADL events since then.
In 2010, in her abortive race to replace the late Senator Ted Kennedy, Coakley made a last-minute play for Armenian American votes by acknowledging the Armenian genocide. Granted, after Turks sued the state, Coakley successfully defended a Massachusetts genocide education law that included the Armenian genocide. But it was actually Tom Reilly, her predecessor, who initiated the state's legal defense.
State Treasurer Steve Grossman, himself a former ADL and AIPAC officer, is Coakley's opponent in the September Democratic primary for governor.
Steve Grossman and AIPAC
When the ADL – Armenian issue exploded in 2007, Grossman — not yet a public official — openly acknowledged the Armenian genocide and urged the ADL to change its stance. He had done the same, he claims, when he was an ADL officer. However, there seems to be no public record of that.
From 1992 to early 1997, Grossman was National Chairman of the powerful AIPAC, which has been demonstratively anti-Armenian American. He resigned that post to chair the National Democratic Party.
According to Yola Habif Johnston, a director at JINSA (Jewish Institute for National Security Affairs), AIPAC — plus the American Jewish Committee, B'nai B'rith, and JINSA — "have been working with the Turks" since at least 1991 to stop U.S. recognition of the Armenian genocide. That puts Grossman at the center of AIPAC's anti-Armenian efforts.
The Washington Times has reported that Keith Weissman, an AIPAC senior researcher, enthusiastically helped Turks defeat an Armenian genocide resolution in the U.S. House in October of 2000. Weissman was an "architect of the Jewish community's support for Turkey." AIPAC "even offered training to Turkish Americans on how to establish a successful lobby."
In 2005, the Federal government indicted Weissman and fellow AIPACer Steve Rosen for passing classified information to Israel. Probably due to behind-the-scenes political influence, charges were dropped in 2009.
Beginning in 1993, Grossman's and Weissman's tenures at AIPAC overlapped for four years. Yet Grossman has apparently never publicly criticized AIPAC's or Weissman's anti-Armenian activities.
Warren Tolman and the ADL's Berman
Former Democratic State Senator Warren Tolman of Watertown is running for Attorney General. Long sensitive to Armenian concerns, Tolman also co-authored a law requiring inclusion of the Armenian genocide in the State Board of Education's genocide curriculum guide.
Tolman has never, however, commented publicly on the ADL's war against Armenians. Moreover, months ago he, and some other big names, petitioned the eight elected members of the Governor's Council to approve controversial attorney Joseph Berman to be a Mass. Superior Court judge. Berman, an ADL National Commissioner, was nominated by Governor Deval Patrick.
When the ADL – Armenian battle began in 2007, Berman supposedly privately urged the ADL to acknowledge the genocide. Regardless, he did not do so before 2007 or after. That troubled several Governor's Councilors, particularly longtime Armenian friend Marilyn Petitto Devaney.
Councilors also questioned Berman's qualifications, and criticized his deceptions about having phoned State Senator, now Congresswoman, Katherine Clark to ask her to lobby for his judgeship.
Berman and the ADL finally lost what was perhaps the biggest judicial nomination fight in Massachusetts history. It was especially embarrassing for Governor Deval Patrick who that day was hosting his friend President Obama.
Did Warren Tolman endorse Berman because he thought he'd gain more votes from ADL constituents than he'd lose from Armenian Americans? Marilyn Devaney, on the other hand, has always stood firm on Armenian issues.
Marilyn Devaney Stands Tall
As a Governor's Councilor, and a past Watertown Town Councilwoman, Devaney authored successful resolutions that called on Turkey to acknowledge the genocide and pay reparations. She has attended every April 24 commemoration at the State House. She worked with the late House Speaker, Rep. George Keverian, on Armenian earthquake relief in 1988.
At great political risk, Devaney, who represents much of eastern Massachusetts, not only opposed Joseph Berman's confirmation but has consistently opposed the ADL's anti-Armenian actions.
September's Democratic primary pits her against Charlie Shapiro of Newton, a Berman partisan who has no position on Armenian issues and has repeatedly insulted Devaney. It's the political fight of her life.
As candidates make their pitch for votes, the Armenian American voter will scrutinize their actual records.
# # #
The author is an Armenian American freelance journalist.