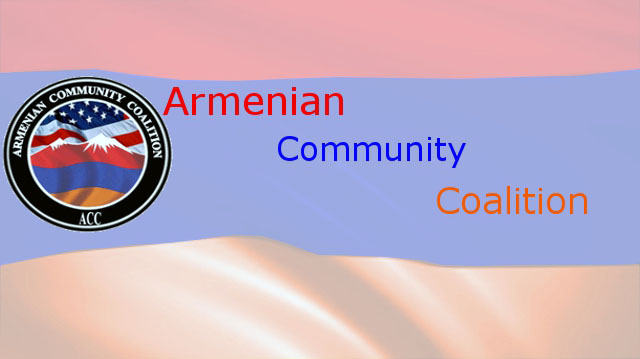 PASADENA — History shows that the first Armenians to settle in Pasadena in 1889 were the Pashigian Brothers. One of these business minded brothers even became the Grand Marshall of the Rose Parade in 1915.
Later, in the aftermath of the 1915 Armenian Genocide, perpetrated upon our people in Western Armenia by the Ottoman Turks, more Armenians started to immigrate to the United States and settle in Pasadena.
Armenians never forgot the horrors of the Genocide and to commemorate its centennial anniversary, a community coalition was formed which included representatives from the Armenian political parties and cultural organizations.
The Armenian Community Coalition, to immortalize the memory of the Genocide victims, came up with the idea of building a memorial in Victory Park. This idea was widely accepted by the people and Pasadena Mayor Bill Bogaard. Design samples submitted by artists were on display in Victory Park at the Armenian Community Coalition's Armenian Identity Festival in July of 2011.
Hence, a special committee was formed headed by retired judge Dikran Tevrizian, to properly pursue this important project. This committee included all the active organizations in the Armenian Community. As a first step, an ad was placed in the newspapers for design proposals, according to work order number 17.
Unfortunately, cooperation lacked in the committee and as a result, Chairman Dikran Tevrizian resigned. This was a great loss, after which, mistrust caused the remaining organizations to withdraw from the committee, including the Armenian Community Coalition.
Consulting with the City Council, The Armenian Community Coalition negates all the decisions taken with regards to the Memorial design during the meeting on November 2, 2011.
Accordingly, those who have specific designs with regards to the Memorial are asked to submit them by February 28, 2013 to the Armenian Community Coalition office at the following address:
2390 Cooley Place
Pasadena, CA 91104
(626) 399-1799
[email protected]
We invite all the organizations to take part in this noble project and help us erect said Memorial in time for the centennial anniversary. Please be aware that there might be individuals who could work against us.
We thank you in advance for all of your efforts and willingness to participate in a constructive manner.
Armenian Community Coalition of Pasadena