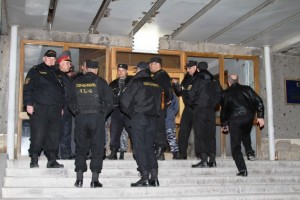 GYUMRI — A young man who planned to marry a daughter of Gyumri Mayor Vartan Ghukasian has been gunned down in Armenia's second largest city in unclear circumstances.
Police said Karen Yesayan, was found dead in his car parked on a roadside late on Thursday. He had a gunshot wound on his head.
A police statement said Yesayan went missing after picking his car from a local auto wash just hours before the planned ceremony of his engagement to Ghukasian's elder daughter Manya.
The 27-year-old is said to have been a permanent resident of the United States who returned to Gyumri recently for marriage purposes. Yesayan and his parents, all of them Gyumri natives, reportedly moved to the U.S. several years ago.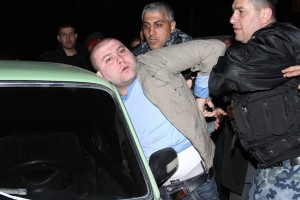 The Gyumri police were quick to launch a criminal investigation into the killing. A senior police officer involved in the investigation, Vahram Beybutian, was fatally hit by a car outside the local police headquarters shortly after midnight.
The man who allegedly drove the car was arrested shortly afterwards. A police official in Gyumri told RFE/RL's Armenian service (Azatutyun) that the deadly traffic accident was not connected with the killing that shocked many local residents.
The chief of the national police, Vladimir Gasparian, commented on the high-profile shooting in Yerevan on Friday. "There are no crimes that can never be solved," he told reporters. "This case cannot be an exception. We will solve it very soon."
The police reported later in the day that a man has been arrested in connection with the murder. According to unnamed sources the suspect is the son of former police head of Ani region Samvel Sargsyan.