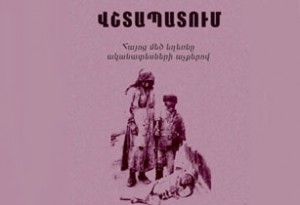 YEREVAN — Tens of thousand of documents, presenting the history of the Armenian Genocide of 1915-1922 will be published ahead of the 100th anniversary of the Genocide, Director of the Armenian National Archive Amatuni Virabyan told reporters on Monday.
The three volume book "Lamentations" ("Vshtapatum") comprises of testimonies of the Armenian Genocide survivors, The National Archive holds the testimonies of about 1000 witnesses, presenting the details of the crimes perpetrated in their homes and the whole mechanism of the Armenian Genocide.
"The testimonies tell what had happened in their settlements, what terrible pogroms had been committed, how the men were killed, women raped, children tortured. We have about thousand documents," Amatuni Virabyan said, adding that they already have the necessary means for publication of the documentaries.
The director of Armenia's National Archive said the book is intended to be translated into Turkish, Russian and other languages to present it to the world. They will also be accessible on the Internet.
Virabyan said the publication of archives will continue. The reports of diplomats and news articles of that time will be published.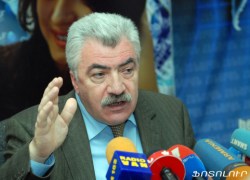 Virabyan is confident that these documents will contribute to the international recognition of the Armenian Genocide. Director of the Armenian National Archive says the international community will be more inclined to recognize the Armenian Genocide, when it learns about the history of slain families and reads the testimonies of the survivers.