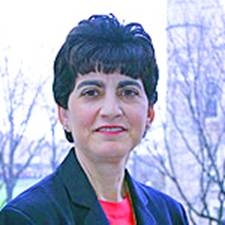 CONNECTICUT — Dr. Mary A. Papazian has been appointed president of Southern Connecticut State University (SCSU) by the Board of Regents, she was recommended to this position by the Connecticut State University System Board of Trustees
"Dr. Papazian is a fantastic choice to lead the campus of Southern Connecticut State University into the future," said Robert Kennedy, Board of Regents President. "Her strong academic and administrative experience, and importantly, her work strengthening and supporting research and development at Lehman College will be of great benefit to Southern's campus. She received strong support from both students and faculty during the selection process, and I'm eager to get to work with her."
"Southern Connecticut State University students, faculty and staff will get to know Dr. Papazian as a hardworking, strong and visionary president — just the type of person we want to see as the leader of one of our campuses," said Board of Regents Chairman Lewis Robinson. "She is well-published and well-respected, and understands what needs to be done to move SCSU forward."
"I am honored by this appointment and humbled by the support both the Boards of Trustees and Regents have placed in me," said Dr. Papazian. "Southern Connecticut State University is a great campus with enormous potential, and I am looking forward to meeting the students, faculty and staff who call Southern home. There is a lot of work to do and I'm eager to get started."
On Thursday, Papazian said she is fortunate to join the Southern community on the heels of so much good work that has been done at the university. She said she will strive to help the university build upon those accomplishments.  She said she will fight so that Southern students are afforded the best education possible. "I want students to have the opportunity to participate in the American Dream." She said she is excited to embark on an exciting journey with the students, faculty and staff at Southern.  "I promise you a journey of respect and commitment — one that is dedicated to excellence and human dignity.  Our students — at the end of the day — are the reason why we're here."
 
Dr. Papazian, wife of Dr. Dennis R Papazian, Professor Emeritus, University of Michigan, received her B.A., M.A. and Ph.D. from the University of California, Los Angeles, in English literature. She began her career at Oakland University in Michigan as an assistant professor of English and ultimately became the associate dean of the College of Arts and Sciences there. Following her time at Oakland University, Dr. Papazian was the dean of the College of Humanities and Social Sciences at Montclair State University, a comprehensive public university with 17,000 students and 500 full-time faculty members. There, she recruited more than 30 diverse faculty members, managed the college's nearly $23 million budget and set spending priorities that supported the students even while budget dollars tightened. At Montclair State, Dr. Papazian also created a strong partnership between liberal arts and education, helping to strengthen the teacher education program at the school. 
In 2007, Dr. Papazian became the provost and senior vice president for Academic Affairs at Lehman College, part of the City University of New York (CUNY) system. At Lehman, Dr. Papazian is responsible for a $60 million budget, more than 750 full- and part-time faculty members and 200 staff, as well as the management, planning, development and quality control of all academic programs at the college. Dr. Papazian helped articulate a strategic vision and long-term goals for the college and has played a leading role in their implementation. She also supported efforts to build strong community relationships with the college and was a key member of Lehman's leadership team as it launched Lehman's first capital campaign with a $40 million target by 2014- $34 million of which has been raised or pledged to date, including nearly $1 million for scholarships.
Focusing on Lehman's position as a comprehensive college within a research university, Dr. Papazian strengthened Lehman's Office of Research and Sponsored Programs to leverage support in that community for Lehman. She has hired dozens of research active faculty to join a group that has already been awarded $20 million annually in external funding.
Dr. Papazian has published a number of books, articles and reviews, including her most recent book, The Sacred and Profane in English Renaissance Literature. In 2009, Dr. Papazian presented to the "University Education for the 21st Century" conference in Armenia, focusing on the future of teaching and learning in the new millennium. 
She is a graduate of Holy Martyrs Armenian high school and the daughter of Mr. and Mrs. Hagop and Marilyn Arshagouni of Northridge California.