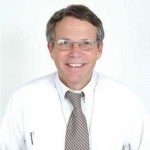 Francis Ricciardone Approved as US Ambassador to Turkey in a Split Vote
WASHINGTON, DC — The Senate Foreign Relations Committee on Tuesday has unanimously approved John Heffern to serve as US Ambassador to Armenia.
Heffern, a career diplomat who has spent much of his career working in East Asia, was nominated in May 2011 to serve as ambassador to Armenia. However, his nomination has been held up by Senator Robert Menendez (D-New Jersey) as a protest against President Barack Obama's refusal to characterize the Turkish killin Genocide. At his confirmation hearing before the Senate Foreign Relations Committee, Heffern sidestepped the issue, stating only that "the characterization of those events… is a policy decision that is made by the president of the United States."
Heffern has served as deputy political counselor at the U.S. embassy in Tokyo, Japan, a political counselor at the U.S. Mission to NATO and deputy chief of mission at U.S. embassy Jakarta, Indonesia.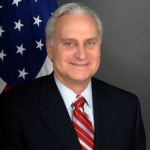 The Senate Committee has also approved the controversial appointment of Francis Ricciardone as US ambassador to Turkey. Senators Menendez, Barbara Boxer (D-CA) and Jim Risch (R-ID) voted against Ricciardone's nomination. Committee Chairman Senator John Kerry (D-MA), Senator Jeanne Shaheen (D-NH) and Senator Chris Coons (D-DE) have raised concerns about Ricciardone's troubling response on minority rights and religious freedom in Turkey.
In his remarks, Senator Menendez specifically stated: "his [Ricciardone's] response indicates that he either did not carefully review the responses that were submitted in his name or worse that he truly was unaware of the history of the Christian church in Turkey and the difficulties that Christian churches continue to face in that country. His response indicates a lack of focus or interest in issues affecting the Armenian community and sends a message to Turkey that the Armenia issue is not an "A-list" issue. We need an Ambassador in Ankara that can support, defend and advocate on behalf of all of the United States' interests vis-à-vis Turkey. Unfortunately, I've lost confidence in the ability of Mr. Ricciardone to undertake that task and will not be able to support his nomination."
The next step in the process is for approval by the full Senate.