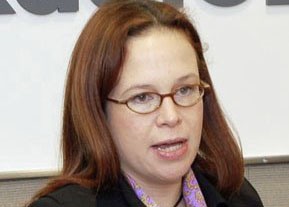 The war in Nagorno-Karabakh conflict zone is likely to break out in the medium term, International Crisis Group European Program Director Sabine Freizer said in an interview with Turan news agency.
The race of armaments, escalation in the frontline, military rhetoric and lack of progress in the negotiations only increases the risks.
She stressed that Azerbaijan's military spending not only exceeded the entire budget of Armenia, but had even doubled last year.
According to her, opinions of some experts that a possible war will be short-term are alarming, as they prompt to rash decisions and reinforce the view that war is better than peace.
"Military rhetoric misleads people and makes them more intransigent: Armenians in the issue of withdrawal from the occupied territories, and Azerbaijanis in granting an interim status to Nagorno-Karabakh," Freizer said. "The war in Nagorno-Karabakh would be disastrous to Russia's security and relations with its neighbors."
The expert considers war in Nagorno-Karabakh would last long. Russia has commitments to ensure Armenia's security and it cannot completely ignore them. On the other hand, Turkey has a similar commitment to Azerbaijan. At a time when relations between Russia and Turkey become closer to a strategic partnership, war in the region will negatively influence both sides.
"We cannot achieve progress in the settlement, but I think in the coming years it will be even harder, taking into account the upcoming elections in Armenia, Azerbaijan and co-chairing states. Therefore, most likely, the status quo will be maintained, although Azerbaijan does not want it," she concluded.