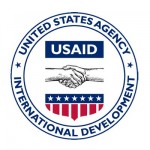 YEREVAN (ArmeniaNow.com) — A former US government employee has been arrested in the States on charges of embezzlement stemming from his work in Armenia, where he was a personal service contractor for USAID.
Michael E. Hase, 62, was arrested in Dulles, Virginia Friday by Federal agents of the Office of Inspector General, U.S. Agency for International Development (USAID).
Hase is accused of diverting more than $19,000 in U.S. Government funds by directing a USAID recipient, a commercial bank in Armenia, to send monies owed to the Agency to his personal bank account. Hase's appointment to the US Embassy in Yerevan put him in charge of financial management 2008-09. The alleged embezzlement refers to January 2009.
According to court documents, the mission provided credit guarantees to a bank in Armenia to facilitate lending to a fish and poultry enterprise through USAID's Development Credit Authority. When the enterprise defaulted on the loan and the bank subsequently recovered funds from the enterprise, the bank was responsible for remitting 50 percent of these funds to USAID pursuant to its credit guarantee agreement. Since Hase directed the bank to transmit the funds to his personal account, USAID never received the remittances, the indictment alleges.
The criminal charge against Hase carries a maximum sentence of up to 10 years in prison.
Other USAID personnel who worked with Hase during his Armenia post, have had demotions or been let go from their service over the course of the investigation, The USAID Office of Inspector General's investigation involving Hase continues.