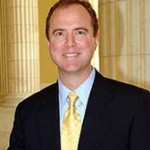 Washington, DC – Today, Rep. Adam Schiff (CA-29) sent a letter to President Obama urging him to properly characterize the murder of 1.5 million Armenian men, women and children as "genocide" in his statement marking the April 24 anniversary of the start of the genocide.
"Mr. President, you have always been a leader on the important issue of human rights," Rep. Schiff said. "Unfortunately, both last year and in 2009, you did not use the term 'genocide' to describe the events of 1915-23. I ask you to return to the clarity you so forcefully expressed in 2008, and stand with the ever-dwindling number of survivors, as well as the descendants of others, who survived the Armenian Genocide and continue to suffer the 'double killing' of denial, by referring to it as a genocide."
On Sunday, it will have been 96 years since the systematic and deliberate annihilation campaign was launched by the government of the Ottoman Empire against its Armenian population. While the Armenian Genocide has been recognized by more than 20 nations including Canada, Italy, Sweden, France, Argentina and Russia, as well as the European Parliament, it has not been formally recognized by the U.S. Congress in decades.
In the last Congress, Rep. Schiff was the primary sponsor of H. Res. 252, the Affirmation of the U.S. Record on the Armenian Genocide, which would have recognized and commemorated the genocide.
Below is the full text of the letter sent to President Obama: