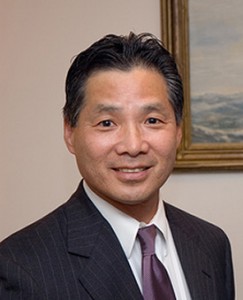 PASADENA – Armenian Council of America-PAC endorsed candidate Gene Masuda garners most votes in Pasadena's April 19th runoff municipal election for City Council district 4. Gene Masuda was leading in the City Council runoff race against Jill Fosselman to represent the East Pasadena district.
Masuda said that he felt gratified for the lead against a candidate endorsed by Pasadena political establishment. "I have a history of service in the district and a track record, and it was the people of the district that wanted me to represent them," Masuda said. "As I was meeting them and talking to them, it was great, especially when they would say `we can do it."'
Fosselman, a Pasadena city employee, wasn't ready Tuesday night to concede. She noted that many votes still needed to be counted.
With a little more than a thousand provisional and absentee ballots yet to be counted, Masuda said that if he holds onto his lead and wins, as is expected, his first goal will be to fix the city's ailing budget. "The big thing is the budget, the unbalanced budget, and work on the pension issue," Masuda said. "We certainly have to look at spending and the income side of our city. He have had three straight years of unbalanced budgets."
"Pasadena is home to a historical and sizable Armenian American population and business owners, and given the needs of our community are the same as the general population of the City, we are very happy with Tuesday's runoff election and eager to work with Gene to further the relationship between Pasadena's vibrant Armenian American community and the City Council, as well as bring economic efficiency and prosperity back to the City," said Mr. Hagop Adjemian, Pasadena ACA-PAC Board Member.