YEREVAN — On June 29, 2023, Royal Oil, official licensee of Shell brand in Armenia, launched the first two Shell branded fuel stations at 6/3 and 15/1 of Artashat Highway in Yerevan.
Among the guests of the official opening ceremony were Vahan Kerobyan, RA Minister of Economy; Tigran Avinyan, Deputy Mayor of Yerevan; Kai-Uwe Witterstein, General Manager Licensed Markets at Shell Brands International AG; Joanna Kuenssberg, VP Corporate Relations MENA & CIS at Shell International BV and other special guests.
Welcoming the guests and congratulating them on the launch of Shell brand in Armenia, Vahan Kerobyan, RA Minister of Economy, noted, "Congratulations to all of us on this important day. Shell stands among the 50 largest companies in the world, and the presence of such brands in our country can serve as an incentive for attracting international investments to Armenia. This is more than just a fuel station; it represents a new culture. With its high-quality products and superior services, Shell will revolutionize the demand for services in the fuel station industry in Armenia, leading to a significant improvement in the overall market. In light of this, we are extremely excited".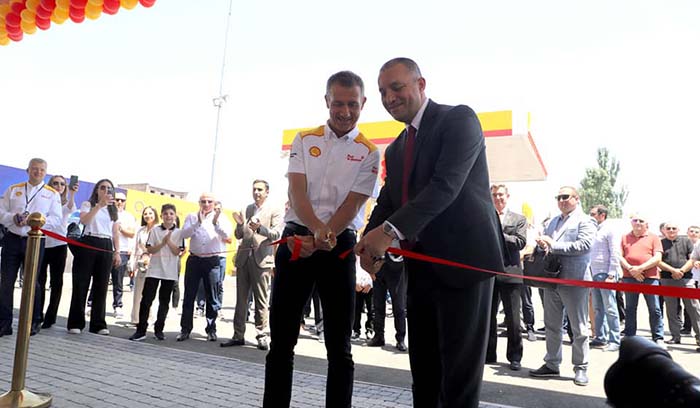 Gevorg Harutyunyan, Chairman of the Board of Directors of "Royal Oil" company, noted, "There was a need for qualitatively new fuel on the Armenian market, as well as new approaches and standards for service at fuel stations, so after long studying the international experience, the activities of various organizations and the offers of the world's leading companies, we chose Shell. At the global level, the experience and capabilities gained by the Shell company over decades will undoubtedly have an essential effect on increasing the level of quality and services in our market, making them more competitive, fair and free. A great team work has been done and we are grateful to Shell for the great trust shown, effective cooperation and prospects. It is an important principle for us to keep the honor, importance and reputation of Shell as a global brand high, ensuring the expectations of our customers. According to the cooperation agreement, the Company will import fuel to Armenia from Europe. The fuel will initially be imported from Romania and Greece, then the geography of cooperation will increase and other European countries will be included. By the way, every batch of imported fuel has its own certificate of origin, which shows that the country is the supplier".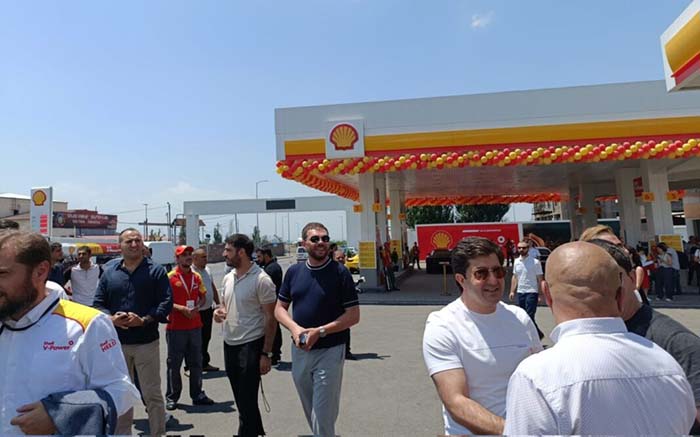 Kai-Uwe Witterstein, General Manager Licensed Markets at Shell Brands International AG notes, "We are very proud to partner with Royal Oil in Armenia, bringing our excellence in products and services to Armenian motorists. This is the first of many stations that will open in the coming months and years we can't wait to see the Shell brand in Armenian cities and on major roads throughout the country".
"Royal Oil" company, in cooperation with Shell, plans to open about 25 fuel stations in different parts of the country in the framework of the next 5-year strategy, with the aim of creating a network of new generation fuel stations. One of the company's strategic goals is to introduce high-quality fuel to the Armenian market and provide high-quality service, create an atmosphere of mutual trust between the consumer and the supplier
V-Power class fuel based on Shell's advanced technologies and innovative approaches will be available to the Armenian consumer. Shell V-Power fuels were first introduced over 20 years ago and are now one of the best-selling performance fuels on the market, chosen by ~20% of our fuel customers globally. Shell V-Power, with new generation of additives is so far Shell's best Performance fuel and allows both older and new internal combustion engine vehicles to perform better than any fuel Shell previously developed. Shell V-Power 100% cleans critical engine parts to fully rejuvenate your engine's performance and is the only performance fuel trusted and recommended by some of the world's automotive leaders, including Scuderia Ferrari, BMW M series and Ducati.