STEPANAKERT — The Azerbaijani Armed Forces have targeted Stepanakert maternity hospital and other civilian structures on October 28 causing major damages. There are casualties – killed and wounded – among the civilian population.
"This war crime, which is a gross violation of international humanitarian law and customary law, clearly demonstrates that the people of Artsakh are Azerbaijan's target, including newborn babies, mothers, and the elders", the Armenian Foreign Ministry said in a statement.
"The attempts of the Azerbaijani military-political leadership to kill the life in Artsakh will fail and the organizers of these crimes will be held responsible," the Ministry said.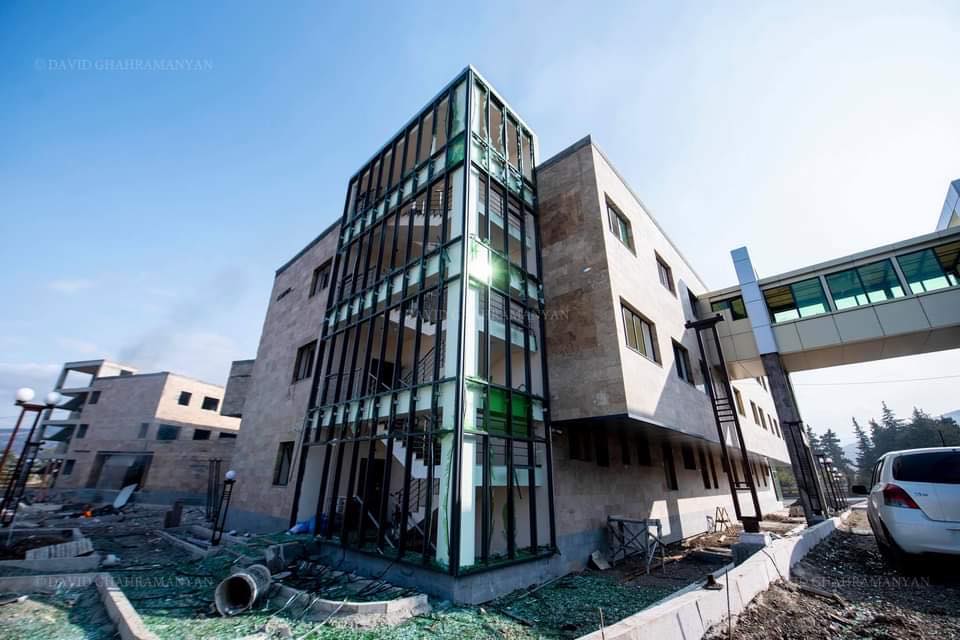 According to the Artsakh office of the Human Rights Ombudsman, Azerbaijani armed forces deliberately targeted the maternal and child health center and some residential and public objects.
"These new crimes are a consequence of the international community's silence to the previous crimes, which encourages Azerbaijan. Therefore, both Azerbaijan and the international community are responsible for these crimes". The Ombudsman said in a statement.