DAVOS — Prime Minister Nikol Pashinyan held bilateral meetings with foreign partners in the margins of the World Economic Forum in Davos.
On the morning of January 22, Pashinyan met with Apple CEO Tim Cook on the sidelines of Davos World Economic Forum. Adviser to the PM Arsen Gasparyan posted a photo of the meeting on his Facebook page.
The Prime Minister also met with Mitsubishi Heavy Industries board member Christina Ahmadjian, followed by a meeting with Japan International Cooperation Agency (JICA) President Shinichi Kitaoka.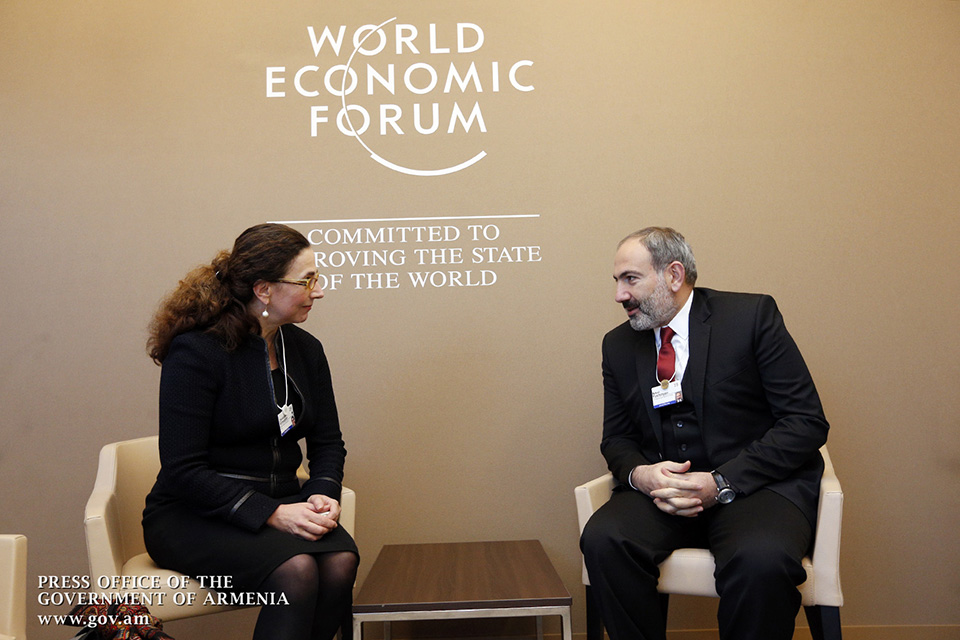 Addressing Christina Ahmadjian, Nikol Pashinyan said the Armenian government is interested in cooperating with Mitsubishi Heavy Industries. He noted that the Government seeks to turn the political revolution in Armenia into an economic one, and real and drastic changes are expected in the economic sphere. Nikol Pashinyan underscored that there is great potential for technological development in our country, and Mitsubishi Heavy Industries' involvement in our country might be promising in this regard.
Christina Ahmadjian hailed the transformations underway in Armenia in terms of attracting investment programs and expressed readiness to assist the Armenian government in establishing contacts and cooperation with Japanese companies. She noted that she was going to visit Armenia in the near future to discuss further cooperation.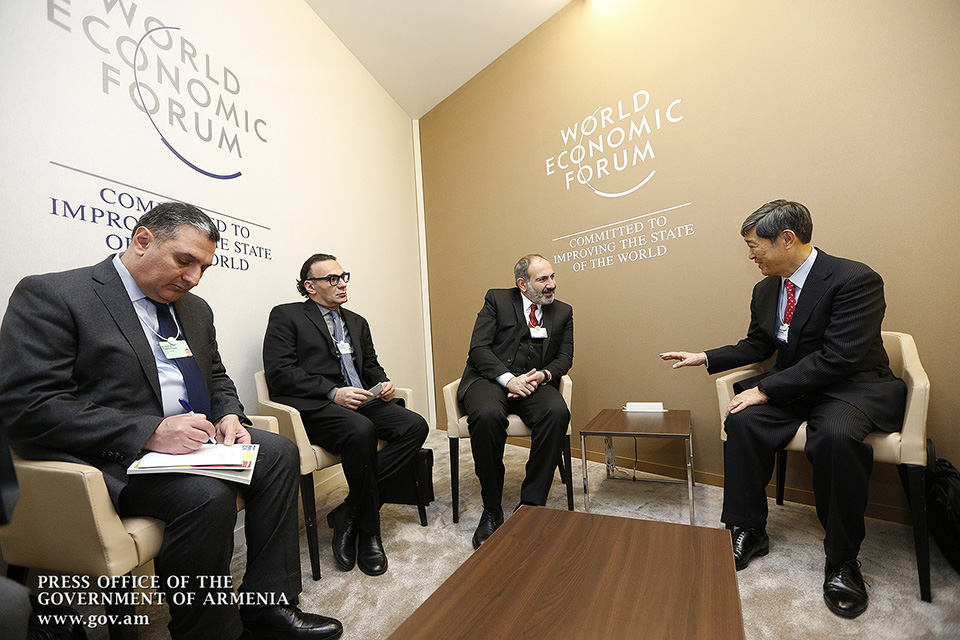 Nikol Pashinyan and Shinichi Kitaoka discussed issues related to JICA's programs in Armenia and the opportunities for future cooperation. Prime Minister Pashinyan stressed that the Armenian side is keen to expand cooperation with JICA and stands ready to take all necessary steps to implement new mutually beneficial projects and provide new directions for cooperation.
In turn, Shinichi Kitaoka pointed out that their programs will be continued in our country. He advised that an expert group will arrive in Armenia in the near future to outline the prospects of cooperation.
The parties attached importance to the deepening of trade and economic relations between Armenia and Japan as there is great potential for development.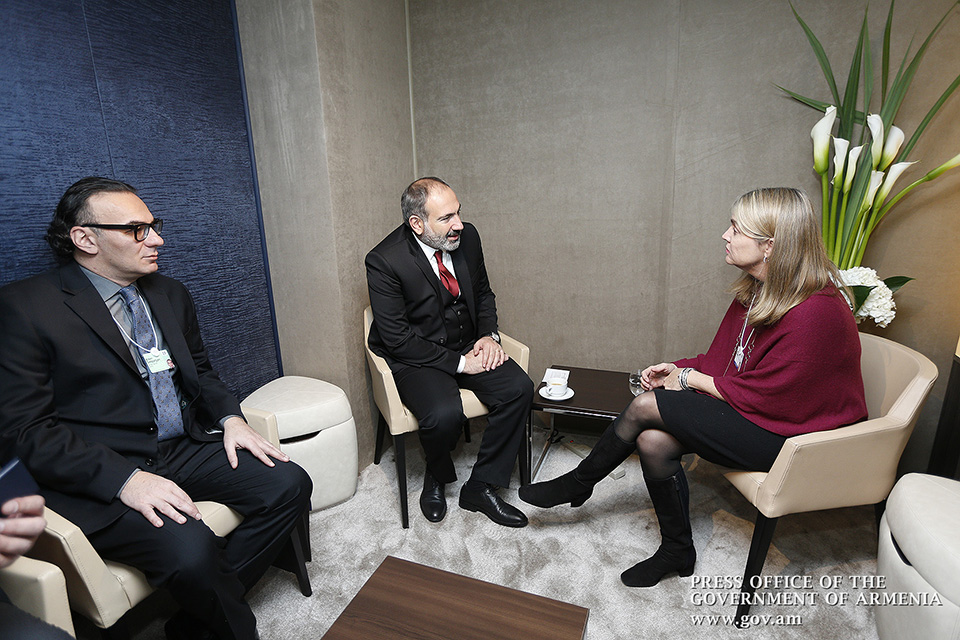 Nikol Pashinyan next met with eBay Vice President Cathy Foster. Appreciating eBay's activities, the Premier said they go in tune with the global technological transformations. The head of the Armenian government noted that eBay's activities in the field of Internet trading, electronic payments and telecommunications are in great demand in our country and highlighted the expansion of such services in Armenia. Nikol Pashinyan added that Armenia will be hosting the World Forum of High Tech Technologies in October, 2019, and invited eBay to participate in the forum. Nikol Pashinyan underscored the fact that the IT sphere is developing at a faster pace in Armenia.
Cathy Foster expressed readiness to visit Armenia in order to discuss prospects for eBay's operations and investment opportunities in our country.