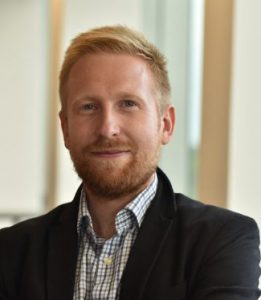 ANN ARBOR, MI — Michigan University Armenia Studies Program to present a lecture titled "Bridging Memories in a Contested Geography – Eastern Turkey between Western Armenia and Northern Kurdistan" by Dr  David Leupold on Wednesday, January 23, 2019  4:00-5:30 PM , Room 555, Weiser Hall, 500 Church Street, Ann Arbor, MI 48109.
Grounded in the field of late Ottoman history this lecture will draw on the disciplines of political sociology and anthropology to challenge bottom-up narratives and relate the past of contested geographies located in the shattered zones of the post-Ottoman and the post-Soviet. Dr. Leupold will examine the relationship between biographical subjects, the politics of memory and communal boundaries in the region around Lake Van – a geography where collective violence stretches back in time to the Armenian Genocide of 1915 and into the contemporaneous Kurdish conflict. The lecture will begin by reconstructing the history of competing national movements and collective violence in the late-Ottoman period, and then deconstruct official Armenian, Turkish and Kurdish accounts to juxtapose 'official histories' with their local counter-narratives.
Dr. David Leupold earned his PhD in Social Sciences from Humboldt-Universität zu Berlin in 2018. His dissertation titled, "Bridging Memories on Contested Geographies," takes an interdisciplinary approach rooted in the fields of Anthropology, Modern History, and Political Sociology.