YEREVAN — Acting Prime Minister Nikol Pashinian received on Tuesday the Social Democratic Hunchakian Party (SDHP) Central Committee delegation, headed by Chairman Hambik Sarafian. The meeting discussed issues related to Armenia-Diaspora relations, as well as the ongoing political transformations in Armenia.
Appreciating the role played by the Social Democratic Hunchakian Party in preserving the Armenian identity, strengthening cooperation between Armenia and the Diaspora, Nikol Pashinian expressed hope that Armenia's political developments would help wind up Homeland's relations with the Diaspora and Diaspora-based Armenian political organizations.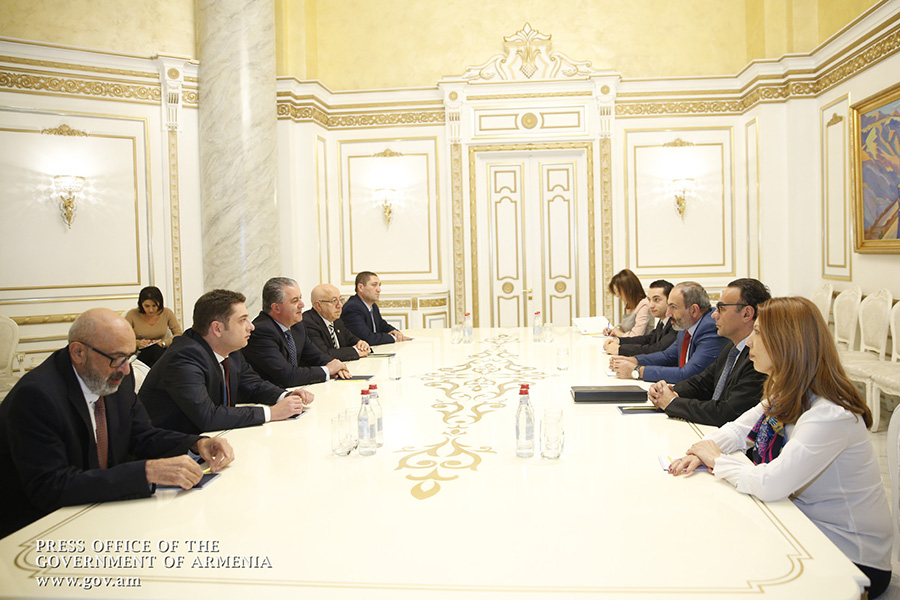 The SDHP Central Committee Chairman welcomed the changes taking place in Armenia and stressed that his party was fully supportive of Nikol Pashinyan's team in building democratic statehood based on the rule of law, ensuring economic development and implementing reforms.
The interlocutors talked about the furtherance of Armenia-Diaspora relations. Nikol Pashinian emphasized that effective mechanisms should be worked out in order to involve the Diaspora's huge potential in the development of Armenia. The SDHP Central Committee members assured of their readiness to closely cooperate with the Armenian government in this direction.