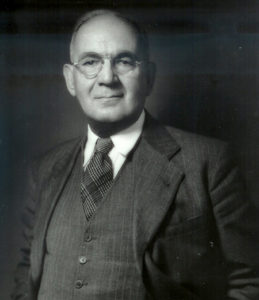 By Joyce Abdulian
Vienna 1824 – Beethoven premiered his immortal Ninth Symphony before adoring crowds. One hundred years later, 1915-1923, Armenians living in the Ottoman Empire, were in the throes of exile and death, led by a government-planned systematic annihilation of one and a half million men, women, and children —leaving over 100,000 widows and orphans.
Meanwhile, in 1918 in Worcester, Massachusetts, leaders of the Union of Armenian Evangelical Churches of the United States of America met in response to this devastation and suffering of the Armenian Nation. This auspicious group founded the Armenian Missionary Association of America (AMAA) —with Rev. Mihran T. Kalaidjian as First Executive Director. Their prophetic commitment: "Our martyred Armenian Nation will survive and continue to exist as a Christian Nation. Therefore, it is indispensable that we contribute to the revitalization of our Armenian Heritage and spiritual life." —A Monumental Vision Founded On Faith and Love.
For one hundred years, this divine mission of the AMAA has been faithfully Implemented in more than 24 countries around the world: schools, churches, summer camps, community centers, health outreach and facilities, orphan care, milk funds, soup kitchens, disaster relief, theological students aid, scholarships, and Haigazian University in Beirut.
*****
The Lark Musical Society is joining with the AMAA to celebrate this Centennial Year. The program will feature Beethoven's Choral Symphony No.9, known as Ode to Joy. "This work is one of the most valuable creations of Western Civilization, and in itself a miracle, considering Beethoven was deaf when he composed and conducted it." —Maestro Vatsche Barsoumian
The other piece on the program is Anton Bruckner's Te Deum —a hymn of joy and thanksgiving to God. The three-parts work is a progression of praise for the "Father of immense majesty" from the 12 Apostles, to the company of the Saints, and finally to the army of Martyrs— A fitting progression of praise for the AMAA as well, for all its world-wide outreach these 100 years.
The Lark Mastersingers and Lark Orchestra, under the direction of Maestro Vatsche Barsoumian, will feature soloists: Soprano Shoushik Barsoumian, Mezzo Soprano Garineh Avakian, Tenor Berj Karazian, and Bass Abdiel Gonzales.
"The spirit of these masterpieces is the spirit behind the good works of the Armenian Missionary Association of America. Join us in marking an incredible achievement in the life of this organization. Long may they continue to serve. Long may they spread their Faith and Love." —Vatsche Barsoumian
"We hope that this concert will be an occasion for joy and thanksgiving as we celebrate The Armenian Missionary Association of America, and we praise God for its 100 years of service to communities worldwide." —Nazareth E. Darakjian, MD, President, AMAA Board of Directors
This celebratory evening on March 4 at 6pm, will be in the beautiful Ambassador Auditorium in Pasadena, California, 131 S. St. John Avenue. A Pre-Concert lecture will be given by Doris Melconian at 5:00 pm. For information call Lark (818) 500-9997