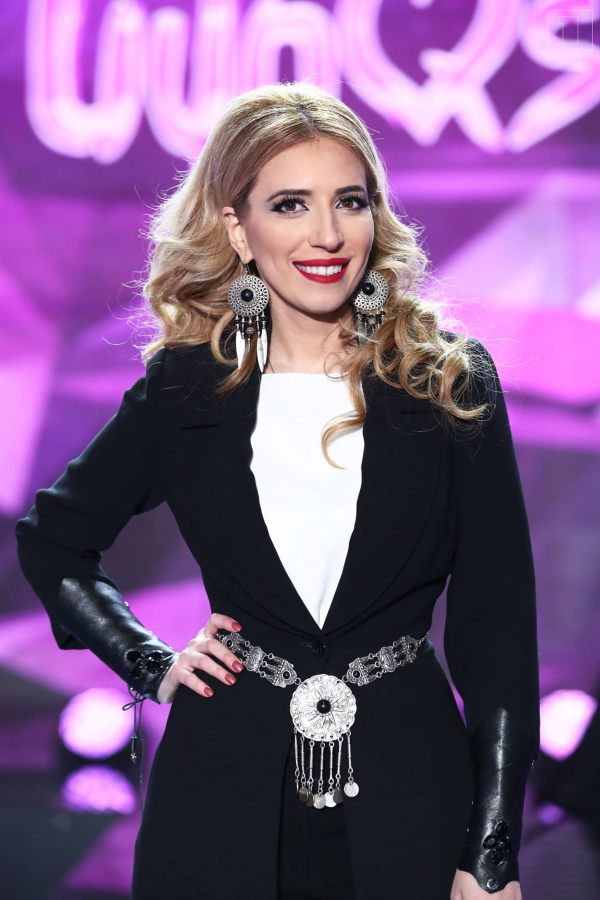 YEREVAN (Eurovision) — Artsvik Harutyunyan has won the Armenian national final, Depi Evratesil (To Eurovision) and will rpeesent the country at 2017 Eurovision Song Contest in Kiev.
The singer was chosen through a combination of votes from a jury panel and a public SMS vote. The ambitious search for Armenia's next Eurovision Song Contest participant was launched in the summer and featured four stages which took place over three months.
According to Armenian broadcaster AMPTV, hundreds of performers from around the world entered as well as artists living in Armenia. The acts were shortlisted for the live shows of the ground-breaking format, which have been running since October, where they performed in front of the juries.
The jury consisted of previous Armenian representatives in the Eurovision Song Contest:
Iveta Mukuchyan (2016)
Essai Altounian (2015)
Aram MP3 (2014)
Inga and Anush Arshakyan (2009)
Hayko (2007)
In the second semi-final which took place last week, an international jury headed by Swedish producer Christer Björkman judged each of the prospective acts. This penultimate stage of the competition saw just two performers left in the running; Artsvik and Martha.
During the show last week the contestants performed an entry from the Eurovision Song Contest. Martha performed Rhythm Inside, Loïc Nottet's song which placed fourth for Belgium in the 2015 Eurovision Song Contest.
Artsvik performed A Million Voices which was Russia's entry for the Eurovision Song Contest in the same year. The power ballad performed by Polina Gagarina finished second behind Sweden's Måns Zelmerlöw.
The song that Artsvik will perform at the 2017 Eurovision Song Contest in Kyiv will be unveiled in the coming weeks. Further details can be found on the website of Armenian Public TV.
In 2016 Armenia placed seventh in the Grand Final with Love Wave performed by Iveta Mukuchyan.